First-Team Shorts Sponsorship Raffle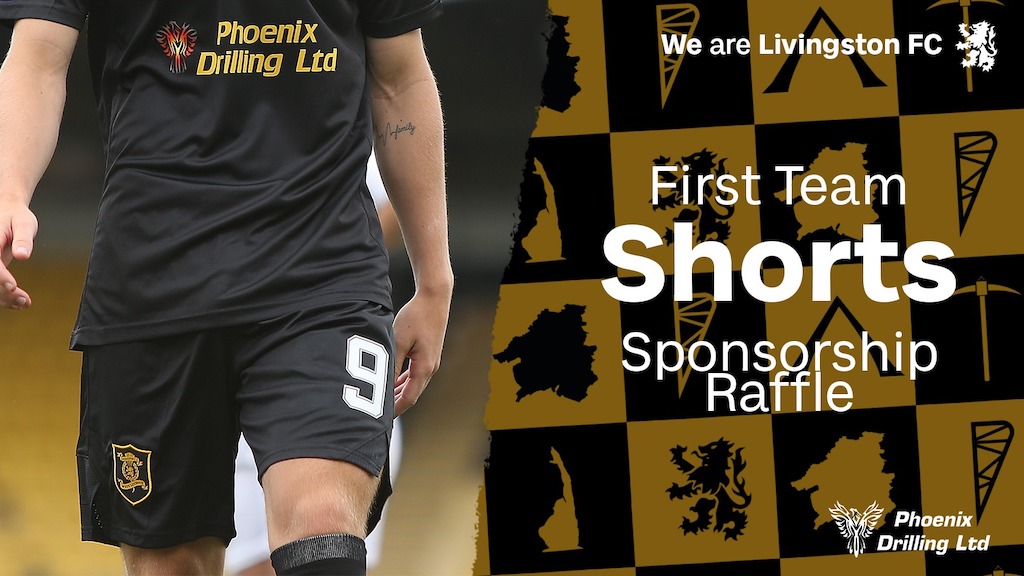 Livingston FC has a fantastic and affordable opportunity for your company logo to take pride of place on our first-team match shorts for the 2022/23 season for as little as £1,000!
We're offering a raffle style opportunity for you to win that prime, kit sponsorship position with tickets priced at £1,000 each.
"Tickets" will be available to purchase from now through until 5pm on Sunday 24th July, with the winner drawn on the morning of Monday 25th July. The winner will then have their logo printed on the front of all of our home and away first-team match shorts – just in time for our cinch Premiership opener live on Sky Sports against Europa League finalists Rangers.
The short sponsorship package itself is valued at £40,000 for the season so for just £1,000, you could be in with the chance of winning this fantastic advertising space. Full details on what the short sponsorship package includes can be seen here – https://bit.ly/3HrqLYG
Better yet though, everyone is a winner with this raffle!
For everyone who buys a ticket but isn't successfully drawn out the hat, they'll be given an upper tier advertising board here at the Tony Macaroni Arena, 4 match tickets to a home, Premiership match of their choice (subject to availability) and a picture opportunity in front of their new board with a member of the coaching staff or first-team player of their choice.
It's as simple as that! The raffle winner gets their logo on all first-team shorts as well as all the perks of the sponsorship package with those unsuccessful still receiving an advertising board here for next season along with tickets to a game and a photo of their board in position.
If you'd like further information on this or would like purchase a ticket to be in with a chance of winning this raffle, get in touch with Dave Black on dave.black@livingstonfc.co.uk or 01506417000/07792567202.