Livingston FC partner with J.G.B Steelcraft (UK) Limited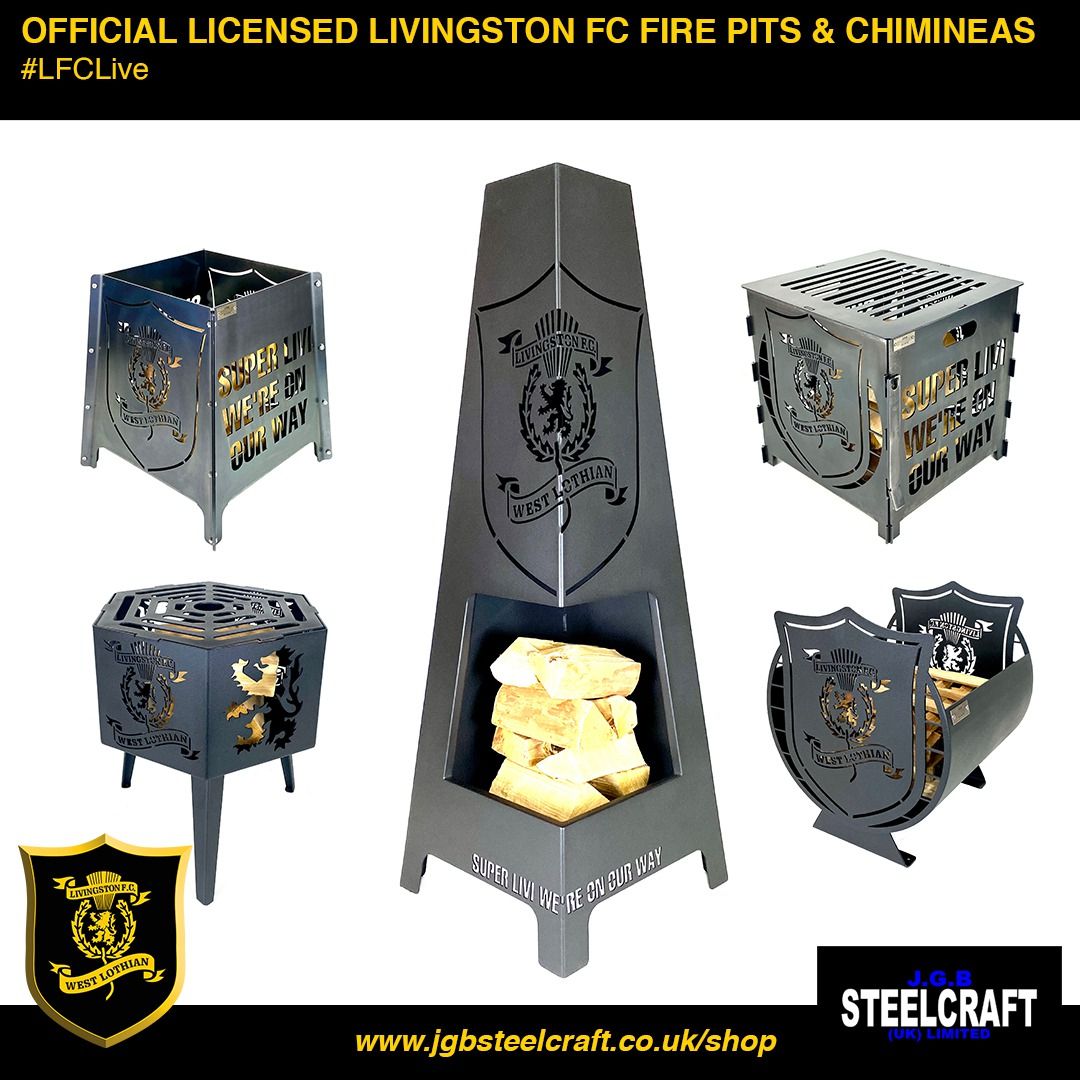 Livingston FC is pleased to announce a new partnership with Glasgow based, family run, profiling and fabrication business, J.G.B Steelcraft (UK) Limited.
The collaboration between the club and J.G.B Steelcraft will see a range of fire pits and chimineas in a number of shapes, styles and sizes available for fans to purchase for gardens as we edge ever closer to summer
With all products created under license, fans can be assured that they'll be directly supporting the club when purchasing any of the Livingston range of items from the J.G.B Steelcraft website.
The company will keep all of the available range in stock for immediate dispatch and on the odd occasion when a product does sell out, turnaround time would be 7-14 days at max,
You can visit the J.G.B Steelcraft (UK) Ltd website on the following link to see the full range of club branded products available:
Andrew O'Brien, Managing Director, J.G.B Steelcraft (UK) Limited said – "We are delighted to be working in partnership with Livingston F.C.  Manufacturing this range of products in an Official Licensed capacity allows us to grow our brand whilst driving revenue back to club. 
 "We pride ourselves in producing bespoke, quality products, in a safe environment, by a skilled workforce.  We hope that for every product that leaves our premises the fans can see the workmanship involved in creating it."
Business Development Manager Dave Black said: "This is another great partnership for the club and opens up an exciting range of products for fans to explore and treat themselves too.
"Andrew got in touch with me a few months back to propose a range of items for the club and his enthusiasm for what he and the business do was infectious. He sent us out a sample fire pit and the quality was fantastic so we were really keen to see what we could do moving forward."
"With the team at J.G.B Steelcraft handling the orders and deliveries etc, it allows us to continue to focus our own time on further building the clubs portfolio with additional partners.
"I'm sure both the fire pits and chimineas will be a huge success amongst supporters and become a much sought after garden accessory for many!"