Rangers tickets now on sale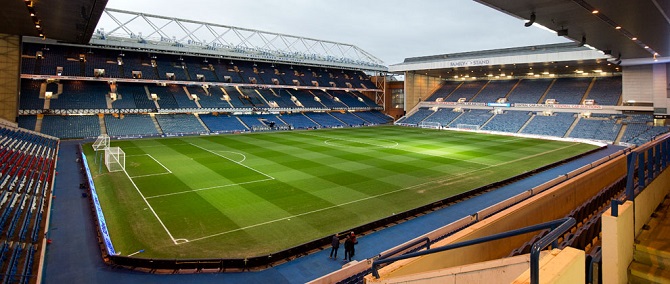 Please note that tickets are now on sale for our away clash with Rangers FC at Ibrox on the 24th November 2018.
Tickets are priced in the following brackets:
Adult – £27
Concession – £20 (over 65's & 16/17 year olds)
Junior – £9 (under 16's)
Wheelchair disabled – adult £14, concession £10 and juniors £5 with companion free of charge
Due to a limited number of tickets being allocated, these will be sold to Season Ticket holders only, who will also be allowed to purchase a further one ticket.
We are currently in discussion with Rangers about getting a further allocation of tickets if we sell out our current number.
In the meantime, we will review how ticket sales are going after the first few days of sales to consider opening up ticket sales to the general public.
Reception opening hours for the remainder of the week are:
Wednesday – 09:00-16:30
Thursday – 09:00-20:00
Friday – 09:00-16:30
Saturday – 12:00-15:00
As always, if you can't make it down to the stadium you can give us a call on 01506 417000. This allows for tickets to be bought at your own convenience in the comfort of your own home.