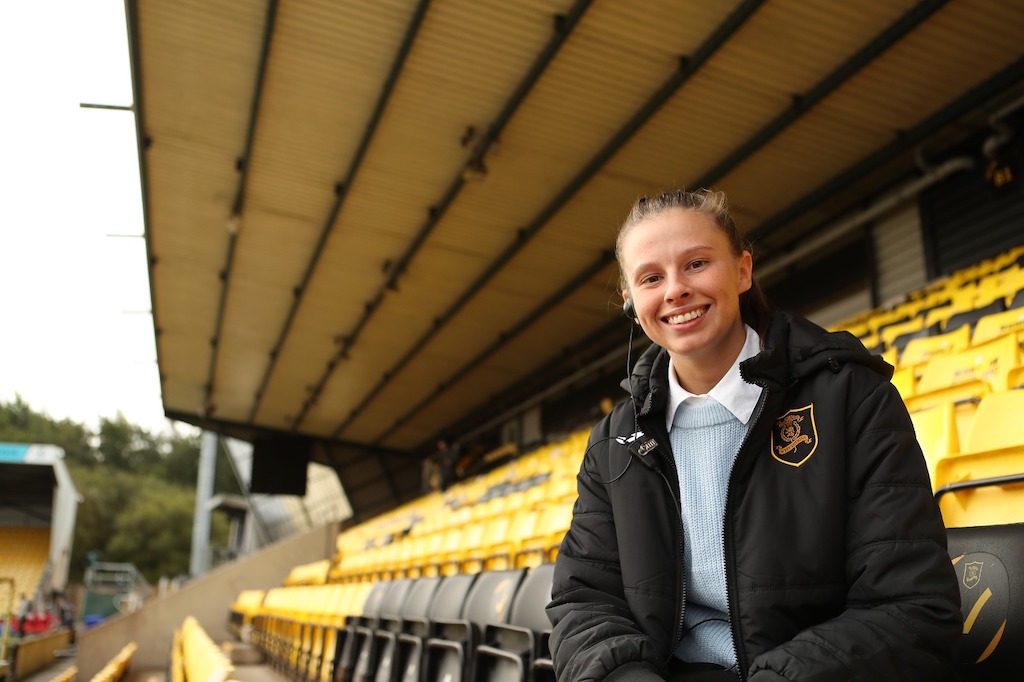 Livingston FC is pleased to announce the appointment of Jen Dodds as our new Football Operations Manager and Media Officer.
After graduating in Sports Studies from Stirling University earlier this year, Jen joins the off-field team, working closely with Chief Executive Dave Black and club Secretary Tricia McKenna.
Perhaps a familiar face to supporters already, Jen is part of our successful women's team – scoring 14 times last season to help the team to the Scottish Women's Football Championship title and promotion to SWPL2.
Jen will oversee the day-to-day operations of the football club, work closely with the national media and club media team as well as becoming the link from the football club to the Academy and Women's section.
On her appointment, Jen said: "I'm delighted to be on board and already really enjoying the role so far.
"After graduating in a sports course at University just recently, I was keen to get involved in football and I'm really pleased to be able to do that here at Livingston.
"Everyone at the club has been incredibly welcoming which has made it really easy to settle in and feel part of the team. After a busy start, including an away trip to Ross County and a home game, live on Sky Sports against Celtic, I'm looking forward to seeing what more the role will have in store.
"From the outside coming in, it has been eye-opening to see the work that goes on behind the scenes at the football club. As a football fan, it's not something you really take into consideration too much, but I've enjoyed having the opportunity to see how things operate behind the scenes from an Operations and Media perspective.
"I hope to continue the good work that has been done by those here previously and hope to grow that and develop it in the coming weeks and months."
CEO Dave Black added:"It's great to welcome Jen to the team. She's certainly had a baptism of fire, negotiating an overnight trip to Dingwall in her first week before a near-on sell out at home to Celtic on live TV the following week but she's come through that completely unfazed which is a fantastic sign having just come in to the building.
"Her desire and willingness to learn in the role and look to better the practices we currently have in place have been evident from day one and I'm looking forward to seeing her shape the position into her own as she gets fully up to speed with each passing day."
Welcome, Jen!