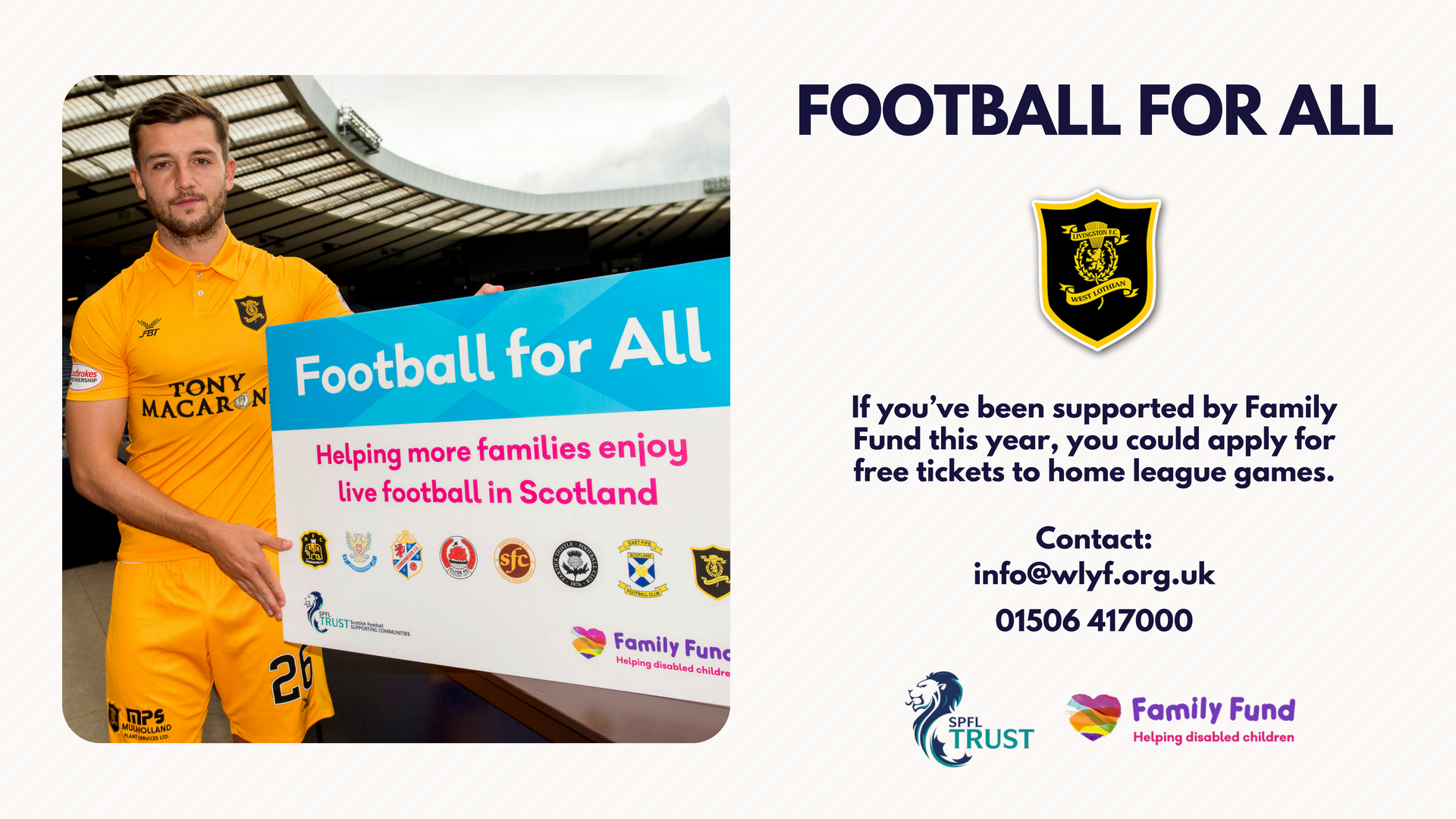 A new Football For All scheme has been launched today in collaboration with the SPFL Trust and Family Fund.
The Football for All campaign is a pilot partnership between the SPFL Trust, Family Fund and currently eight SPFL football clubs –  including ourselves at Livingston FC!
We are working yet again with the West Lothian Youth Foundation, who will be looking after the project on the club's behalf.
The tickets are available on a first-come-first-served basis for the participating football clubs' home league matches, and are free to any family in Scotland who has received a Family Fund grant since 1 January 2018.
For more information on the Football For All scheme and how to apply for tickets please follow this link.
Enquiries regarding the Football For All scheme can be directed to the West Lothian Youth Foundation by emailing info@wlyf.org.uk or by calling 01506 417000 and asking for the WLYF.