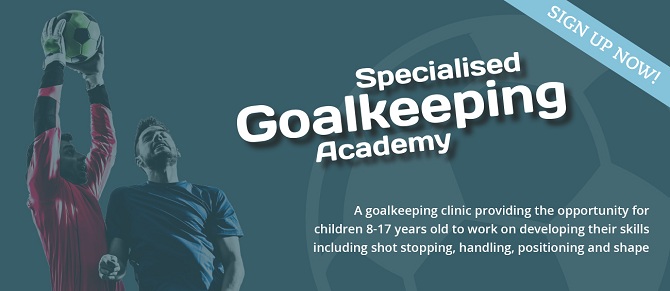 WLYF are committed to improving the standard of footballers throughout the county of West Lothian and our bespoke initiative caters for a playing position that is often forgot about – the goalkeeper!
Sessions run at the Field Turf facility behind Livingston FC every Thursday from 8th September 2016.
5pm-6pm 7 a side GK's
6pm-7pm 11 a side GK's
We have created a specialised Goalkeeping Academy which will provide the opportunity for children aged between 8 and 16 years old to work on developing their skills including shot stopping, handling, positioning and shape.
A goalkeeper is ultimately the last line of defence but can also be the first line of attack, mastering this position requires skill and training.
Our Goalkeeping Academy runs for 10 months of the year, following the academic timetable and is led by a team of Scottish FA qualified coaches.
Participants will work on a number of different aspects including but not limited to:
Positioning
Handling
Footwork
Diving
Shot stopping
Recovery saves
Reflex saves
1v1
Dealing with crosses
Distribution
Sessions cost £20 and includes training top and pair of training gloves (June time)
Visit http://www.wlyf.org.uk/participation/participation-wlyf/gk-academy/ for further details and application form.
You can also register by emailing info@wlyf.org.uk.