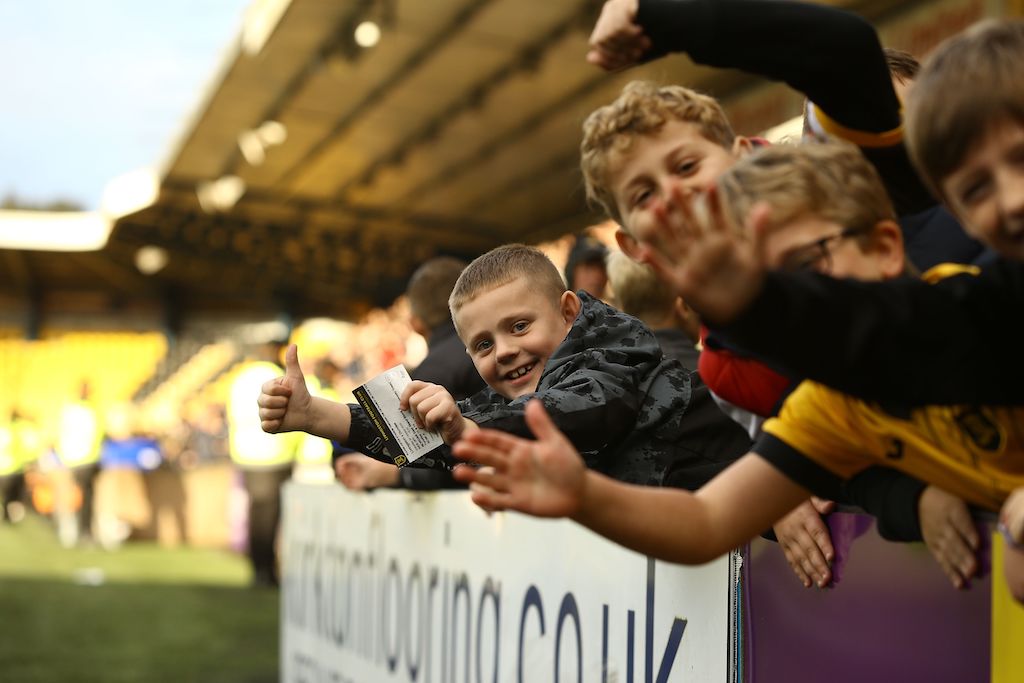 On behalf of everyone at Livingston FC, both on and off the field, I wanted to offer our thanks to the 2,000+ people who joined us off the back of our community ticket giveaway at the weekend.
Like any time when we run these community days, it's fantastic to see all of those extra bodies across our East and South stands, cheering the team on. Even despite the eventual result, you could feel the extra buzz and lift in the atmosphere around the ground with all of those extra people in attendance.
Unfortunately, we couldn't give you a goal to cheer on the day, but I hope that a great time was had by all nonetheless. We've had lots of brilliant messages sent in from many of you in attendance as well as some brilliant photos of kids and adults alike enjoying the day out.
Our club shop was busy from doors opening right through until kick off as many of you got yourself kitted out with new hats and scarves and it's safe to say the candy floss was high in demand from the food stalls!
I'd also like to offer a particular thank you to our hard-working front of house team Karen White and Jude Scott who prepped and dealt with all of the additional ticket requests ahead of the day itself, to Jane-Ann Paul and our hardy bunch of match-day volunteers who stepped up to fill the turnstiles and ensure we could permit access to the additional spectators on the day and of course to our regular season ticket holders who, as well as coming along to support the team as usual, also helped spread the word on the giveaway and make the new attendees feel welcome at the Tony Mac on Saturday.
We look forward to seeing you all back with us in the near future!
Dave Black
Chief Executive Officer