2023/24 Season Tickets on Sale Now

Season Tickets for our 2023/24 cinch Premiership campaign are on sale now!
In addition to the season ticket gaining you access to all of our men's first-team league games for the 2023/24 season as usual, we're delighted to announce that for the new campaign, your season ticket will also see you be able to enter all of our women's first-team team league games too.
This will also go alongside your season ticket gaining you access to men and women's reserve team games played at The Tony Macaroni Arena as well as all youth teams games from the men's and women's sections too.
With the women's side of the brink of promotion to SWPL2 (the second tier of the women's game), we're pleased to be able to offer supporters the chance to take these games in next season and enjoy more value for money on the season ticket.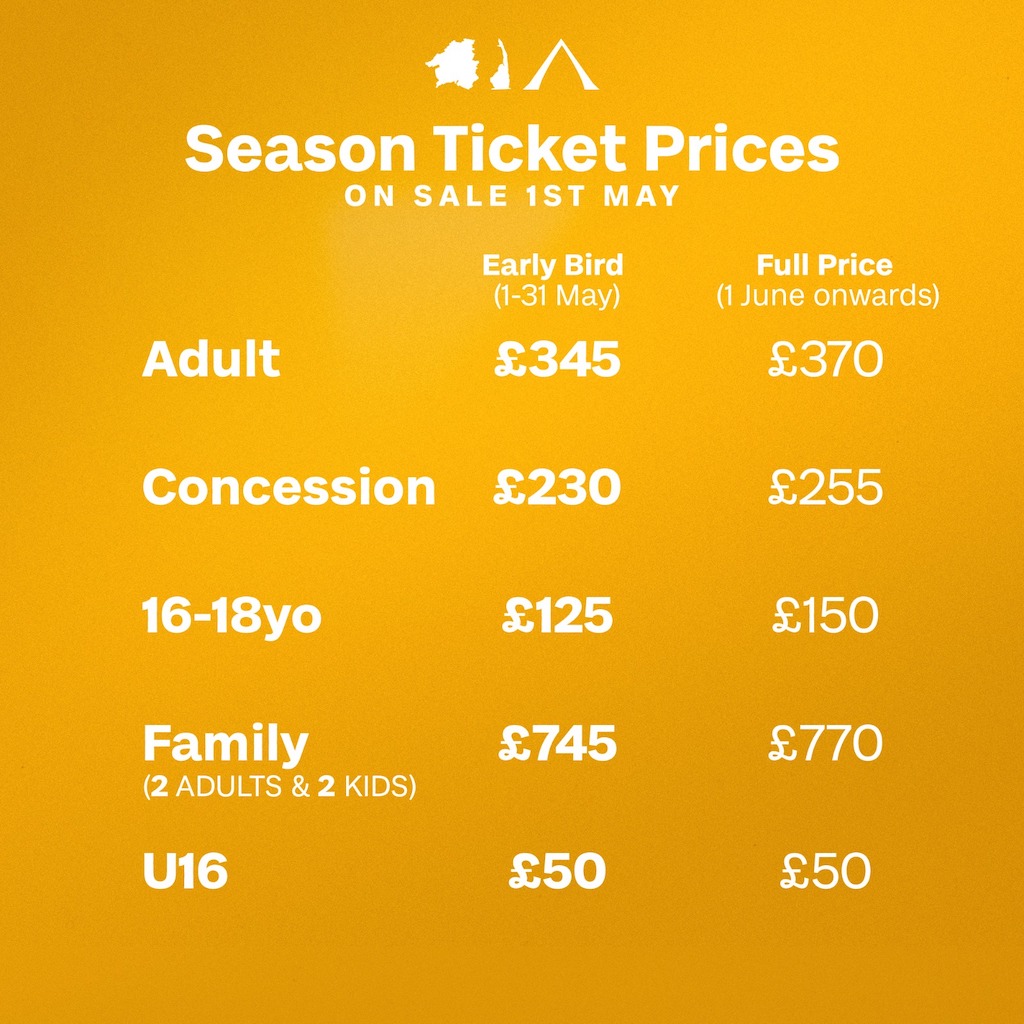 From today (1st May) until and including 31st May, we'll be offering an early bird season ticket price – with this increasing as of 1st June so be sure to take advantage of that saving and get yours in place before the end of the discounted period.
For this coming season, we've also introduced a new price bracket for those aged 16-18. We were conscious that the jump from the under 16 price to the concession price was significant and given a lot of those aged 16-18 will still be at school or in full-time education, we wanted to offer some form of middle ground to hopefully keep being able to attend games as affordable as possible.
We're also delighted to be able to maintain our Under 16 season ticket price at just £50 for the new campaign with no increase to this after the early bird period ends – that works out at just over £2.60 per game which we think offers a fantastic deal for the youth of West Lothian.
Existing season ticket holders have the duration of the early bird period (1st May-31st May) to renew their current seats before we'd open all seats that haven't been renewed for public sale from 1st June onwards.
*Please note, access to women's team, reserve and youth fixtures is via the East Stand so your seat for these games wouldn't be your usual season ticket seat from the men's fixtures.
**Concession: Full time students on production of a current matriculation card, over 65's, registered disabled (if with a carer and under 65, full price is paid but carer admitted free).
As things stand, there will be no finance option for purchasing your season ticket but we're still hopeful of having something available on that front in the coming weeks.
As well as our standard season ticket options, we also have our usual availability for season tickets within our Glass Box lounge and Ferranti Suite as well as the option of upgrading to our Presidents Club.
Presidents Club: Appropriate Season Ticket price plus £315.
Glass Box Lounge: £1,250 per person.
Ferranti Suite: £1,575 per person.
Please call for further details on these.
Fancy enjoying the game in a bit more luxury? You can again upgrade your usual seat to a soft, padded seat for the season. This is priced at £50 on top of your season ticket price – just let us know when buying your ticket and we can get you upgraded ahead of the campaign!
We're already looking forward to welcoming you all back along to the Tony Macaroni Arena for another season of top flight football. As the club looks to continue to grow and improve on the park, that same level of improvement is being sought after off the park and with the support of you, our supporters, we look forward to continuing to establish ourselves as, not only a top flight club, but one that people are proud to be associated with.