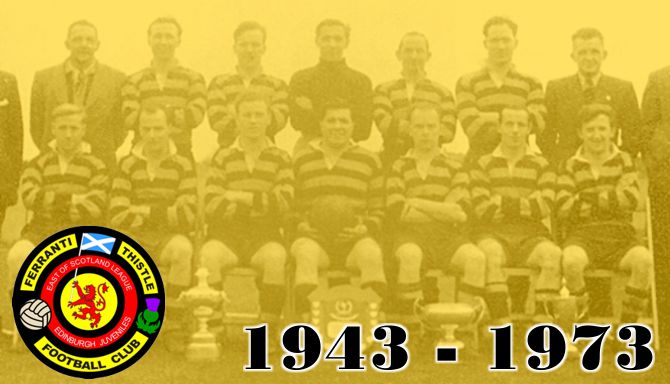 The club we know today as Livingston can trace its history back to the dark days of the Second World War, when it began life as the works football team of Edinburgh based electronics manufacturer Ferranti.
Known initially as Ferranti Amateurs, the team had humble beginnings, playing on public parks and competing initially in the Edinburgh Amateur FA's Second Division.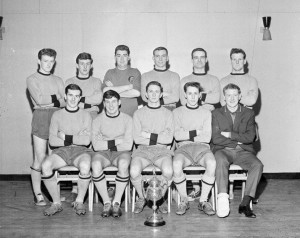 The club first became known as Ferranti Thistle in 1948 when it became a founder member of the Edinburgh and District Welfare Association, playing against similar teams of workers from local companies and industries.
Thistle spent just five seasons at Welfare level, the last of those being a highly successful campaign which saw the club capture a number of pieces of silverware.
1953 saw Ferranti Thistle enter senior football for the first time when they won election to the East of Scotland League, where they stayed right through until 1974.
A fair to middling side at that level, Ferranti claimed their first honour by winning the East of Scotland Qualifying Cup in 1963, following it up ten years later with the prestigious Scottish Qualifying Cup (South) a decade later.
Following a move to City Park in 1969, Ferranti became full members of the SFA three years later and played in the Scottish Cup for the first time.
Their initial campaign saw them suffer a second round defeat to Elgin City, but a year later they reached the third round, drawing First Division side Partick Thistle in a true 'David and Goliath' cup encounter.
Although they lost 6-1 at Firhill, Thistle had been successful in lodging themselves in the Scottish football consciousness, so when a vacant position in the Scottish Football League came up for grabs later that year, they put themselves forward for election.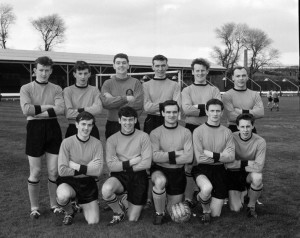 Controversially, they beat off strong opposition from the Highlands to win the coveted place and they became the Scottish League's 38th club in June 1974.
There were a number of hitches to overcome before they could take their place in the Second Division alongside long established clubs like St Mirren and Falkirk, however.
The Ferranti name was deemed unsuitable for commercial reasons while City Park also failed to live up to the League's entrance criteria.
Edinburgh Corporation stepped in to offer the club the use of Meadowbank Stadium,  an ultra modern all-seater venue in the east of the city, which had been built to stage the Empire Games of 1970.
While various alternative names were banded around, a fairly obvious solution was eventually arrived at: 'Meadowbank Thistle'.