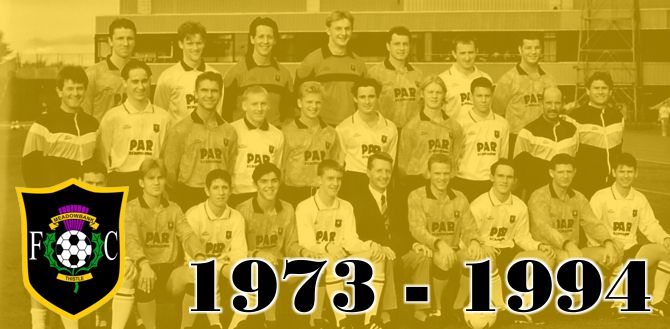 Meadowbank Thistle kicked off the 1974-75 season, losing their inaugural match at home to Albion Rovers by a goal to nil.
Much of Meadowbank's early years were spent in the bottom few places of the league, but the appointment of Terry Christie as manager in 1980 saw the club's fortunes take an upturn.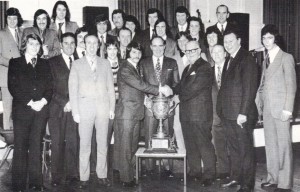 Promotion to the First Division was achieved in 1983 as runners up to Brechin City, and just over a year later Meadowbank shocked Scottish football by winning through to play Rangers in Skol League Cup semi final having put out Morton, Hibernian and St Johnstone en route to the last four.
Beaten 5-1 on aggregate by Rangers (although the second leg was a 1-1 draw), Meadowbank were relegated at the end of the 1984-85 season.
They bounced back relatively quickly by winning the Second Division Championship in 1987 before finishing second in the First Division just twelve months later.
Only league reconstruction denied Meadowbank an unlikely place in the Premier Division with champions Hamilton Accies the only side to be promoted that year.
With Terry Christie – a schoolmaster by day – still in charge, Thistle were well established as one of Scotland's top part time clubs in the late Eighties, but as the likes of Kilmarnock and Partick Thistle converted to full time status, Meadowbank soon became embroiled in a perennial struggle to avoid relegation to the Second Division.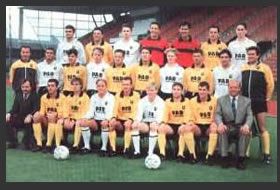 The drop arrived in 1993, shortly after the club converted to a limited company with East Lothian based builder Bill Hunter holding a controlling interest.
A long term supporter, Hunter recognised the limited potential the club sharing a city with Hibernian and Hearts.
After years of rumours about a move east to Portobello or Musselburgh, Hunter secured a surprise deal to move Meadowbank twenty miles west to the West Lothian new town of Livingston.
The Livingston Development Corporation offered to provide a purpose built 4000 capacity stadium for the club, but the deal was dependent on a further change of identity, a move which infuriated much of Meadowbank's small but committed core support.
Despite the protests, Meadowbank Thistle became Livingston FC in the summer of 1995 and in November moved into its current Almondvale Stadium home.