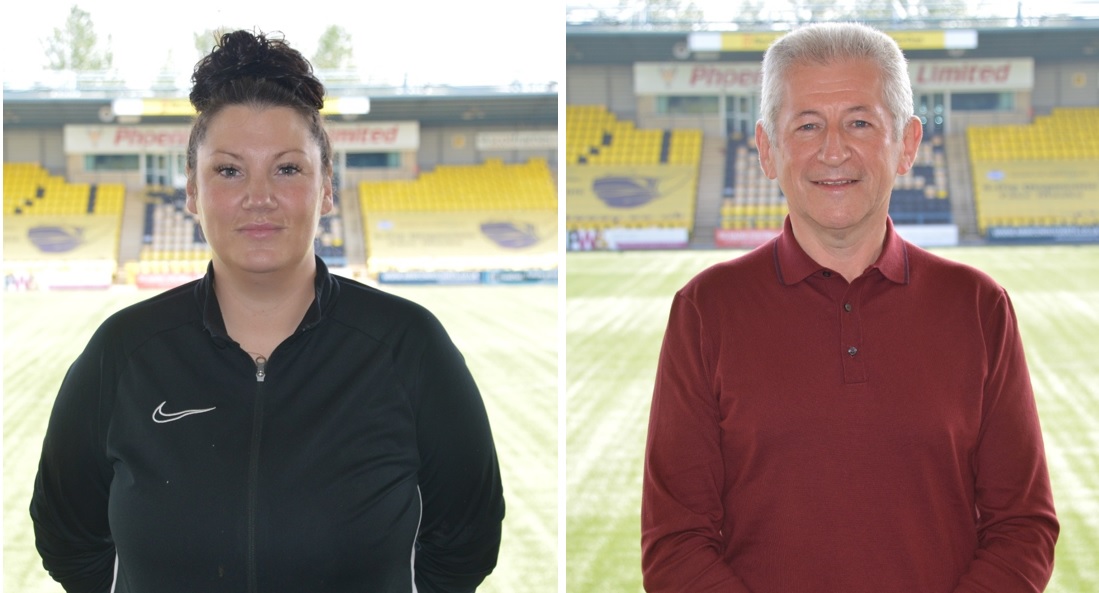 The Club's Supporter Liaison Officers are Danielle Bennett and David Maclennan.
Danielle has been a football coach since the age of 15, working with young children, high school pupils and adults across a number of schools and clubs such as Murieston United, James Young High School, St Andrews Primary, Taringa Rovers in Australia, Blackburn United Ladies and Livingston Women. Her current tole with the ladies team see her helping the other coaching staff, bringing in team sponsors and acting as a player liaison for any issues the women have on and off the pitch.
David has been a season ticket holder since the club moved here in 1995 and recently retired early as a Senior Associate Director with Jacobs (a company known to the club as partner to 'One Million Lives') having enjoyed a career from an apprentice right through to establishing and running Engineering Business Units.
Their role is to act as a conduit between supporters and the Club, allowing them the opportunity to raise any issues they may have and to put forward their thoughts, views and ideas on any subject they wish. The SLO also serves as a link between other stakeholders in the game such as police, stewards and other Clubs.
The role is backed by UEFA and is designed to ensure that the fans have a dedicated point of contact at Livingston FC and someone who will best represent their needs within the Club and ensure that the most common issues are raised at the highest level within the Tony Macaroni Arena.
David and Danielle are not affiliated to any single department within the club and will represent fans impartially in putting their views forward.
If there are any concerns the fans need brought to the club, they are there to provide that link. It is important that fans see they are able to have an input and that their concerns are being listened to and understood by the club.
David and Danielle are accessible to supporters either by telephone on 01506 417000, by email at [email protected] or in person at the club with a pre-arranged meeting slot.