Media & Interview Room Sponsorship Opportunity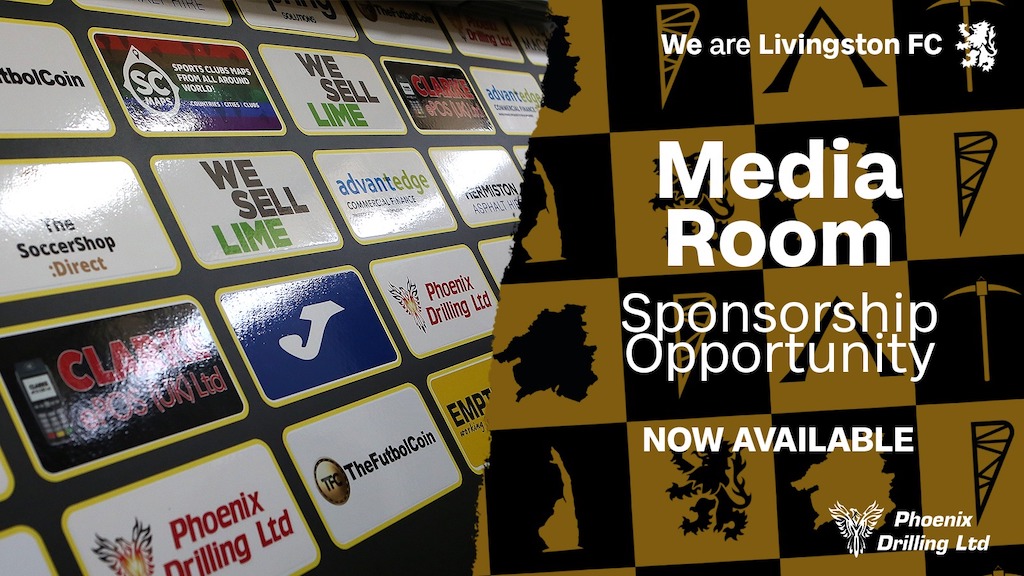 We have two terrific backdrop areas with availability for company logos to reach a nationwide audience.
Interview Room
Firstly, our Interview Room where all pre-and-post-match interviews are carried out and beamed into living rooms on a weekly basis via BBC Sportscene highlight package and for all live TV games on both Sky and Premier Sports.
Both our own manager and the opposition manager will be ushered in after games to give their thoughts on the game just played with a player from both sides often interviewed too.
Media Room
Secondly, we have a similar space in our recently, refurbished Media Room. This is where the majority of our own, in-house visual media is carried out as well as weekly press conferences, most often seen on evening news bulletins.
This is also our go to area for interviews with new signings or contract extensions, with over 25 million views racked up on social media from content filmed in there last season alone.
Interested parties should contact Dave Black on dave.black@livingstonfc.co.uk or either 01506417000/07792567202 for further details.