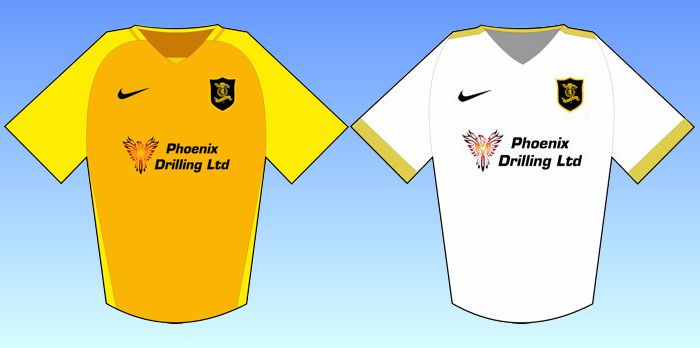 Sponsor your favourite player for the season and you will receive the following:
• Your name/company name listed in every Match day magazine.
• Your player will be available to attend events and functions on your request subject to availability.
• At the end of the season, you will receive your players' autographed jersey
Home & away shirts both only £150 each.
Call us on 01506 417000 or drop us an email to reserve yours.
Please check each player's sponsorship availability below:
| | | | |
| --- | --- | --- | --- |
| No | Player | Home | Away |
| 1 | Robby McCrorie | Susan Glover | Susan Glover |
| 2 | Nicky Devlin | Robert L Wilson Ltd | Rylie & Orla Bow |
| 3 | Ciaron Brown | JAXON | Cathie Brown |
| 4 | Alan Lithgow | Kevin & Karen White | |
| 5 | Ricki Lamie | | |
| 6 | Marvin Bartley | | Rylie & Orla Bow |
| 7 | Keaghan Jacobs | | The Gatenby Family |
| 8 | Scott Pittman | Rachel Dutton | Section C3 |
| 9 | Lyndon Dykes | | |
| 10 | Craig Sibbald | Rylie & Orla Bow | Rylie & Orla Bow |
| 11 | Steven Lawless | | Peter Innes |
| 14 | Hakeem Odoffin | | Rylie & Orla Bow |
| 15 | Cece Pepe | Susan Glover | Susan Glover |
| 16 | Robbie Crawford | | |
| 17 | Scott Robinson | Robert L Wilson Ltd | Rylie & Orla Bow |
| 19 | Chris Erskine | Fast Forward Freight Ltd | Rylie & Orla Bow |
| 20 | Aymen Souda | | |
| 21 | Jack McMillan | | |
| 22 | Scott Tiffoney | | |
| 23 | Rafa De Vita | Susan Glover | The Flannelly Family |
| 24 | Dolly Menga | Susan Glover | Susan Glover |
| 25 | Efe Ambrose | | Caelan Foster |
| 27 | Jon Guthrie | | |
| 29 | Aaron Taylor-Sinclair | | Duncan MacDonald |
| 30 | Brian Schwake | Available | Available |
| 31 | Ryan Schofield | | |
| 33 | Steve Lawson | | |
| 37 | Craig Henderson | | |
| 38 | Jack Hamilton | | |
| 39 | Carlo Pignatiello | Colin Young | Maureen, Cheryl & Tricia |
| 40 | Gary Maley | | |