Welcome to our Matchday Mascots!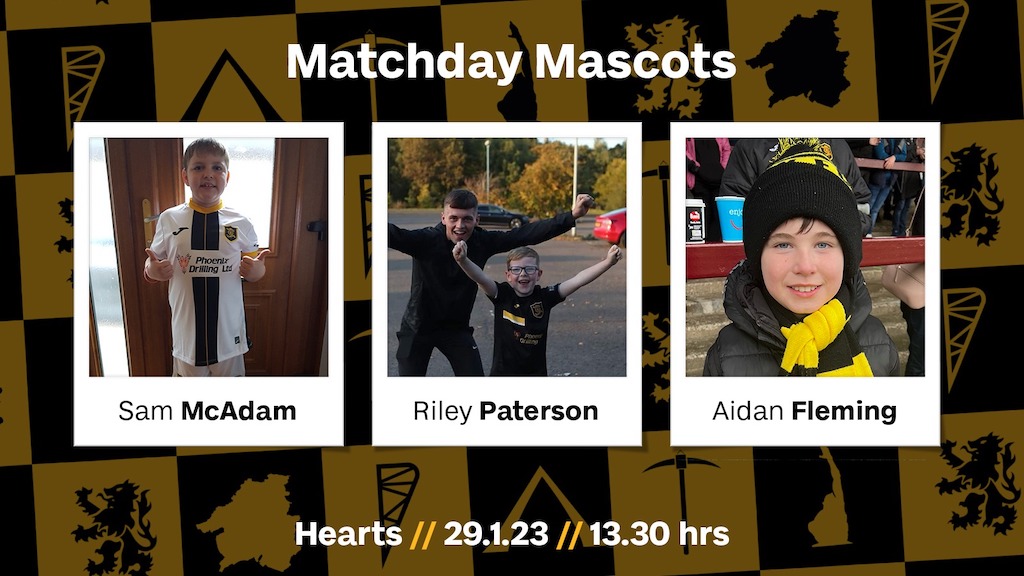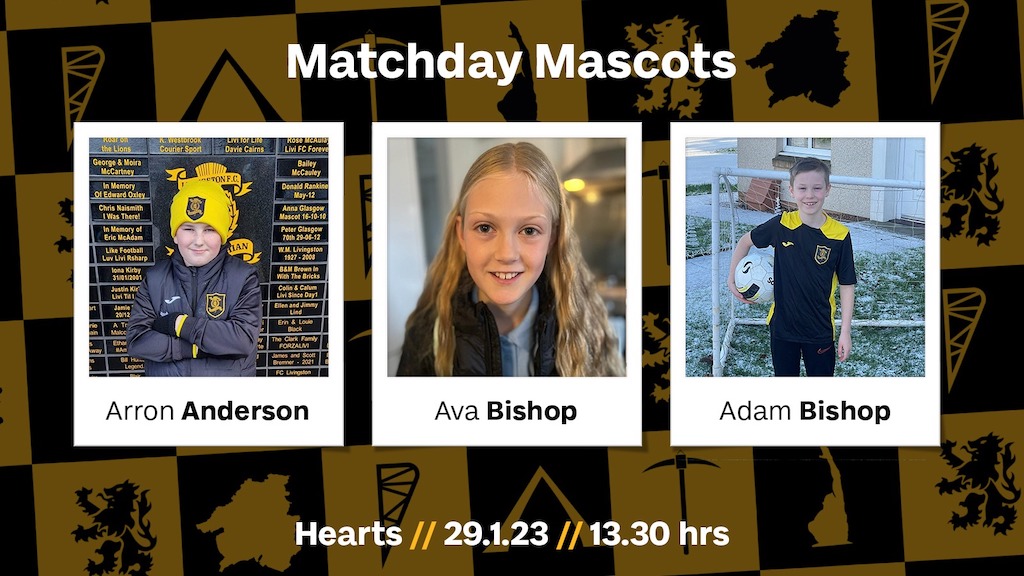 A big welcome to our mascots this afternoon! They are –
Sam McAdam; 8 years old, his hobbies include Snowboarding, BMX, Gaming & football and of course loves Livi FC! His favourites players are Joel Nouble, Nicky Devlin & Kurtis Guthrie!
Riley Paterson; 7 years old, he loves playing football & Nintendo, and also enjoys watching wrestling. He is also the world's biggest James Penrice fan!
Arron Anderson; 12 years old, he loves playing in goals & playing Fortnite, and his favourite player is part of the Goalkeeping Union, Shamal George!
Ava Bishop; 10 years old, her hobbies are Gymnastics, Football & Skiing and her favourite player is the Goal Machine himself, Bruce Anderson!
Adam Bishop; 9 years old, his hobbies including playing football, skiing, and gaming, and his favourite is also Livingston's number 9 Bruce Anderson
Aiden Fleming; 9 years old, he plays football for whitburn and is also an avid member of the tartan army and loves going to Scotland games! His favourite player is number 19' Joel Nouble! Have a fantastic day everyone, and fingers crossed for a big Livi win!
If you'd like details to book your little one in as a match day mascot, please email reception on lfcreception@livingstonfc.co.uk or call us on 07795 218 938 or 01506417000.