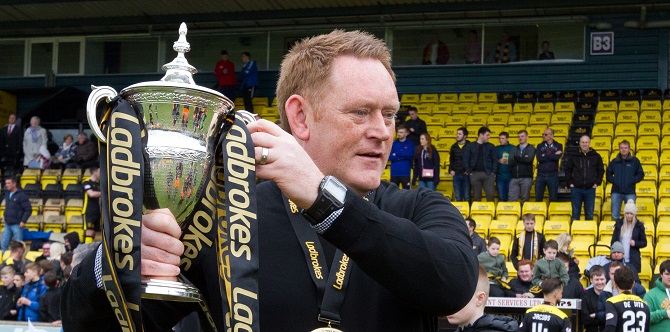 We're thrilled to announce that manager David Hopkin has agreed to remain at the Tony Macaroni Arena for next season's Championship campaign.
Following the recent spate of new player signings, it's only fitting that the man who guided us to our League One triumph has chosen to remain at the helm and steer the ship once more.
Season Tickets for Hoppy's new title challenge are available to buy from the Stadium Reception, with full details available by clicking here.
The Club Shares issue has also generated a great deal of interest from Scotland and elsewhere, so don't miss the chance to buy your own stake in Livingston FC.  Further information available here.