Today's Match Ball Sponsor – Alastair Stables @ Pumpherston Auto Centre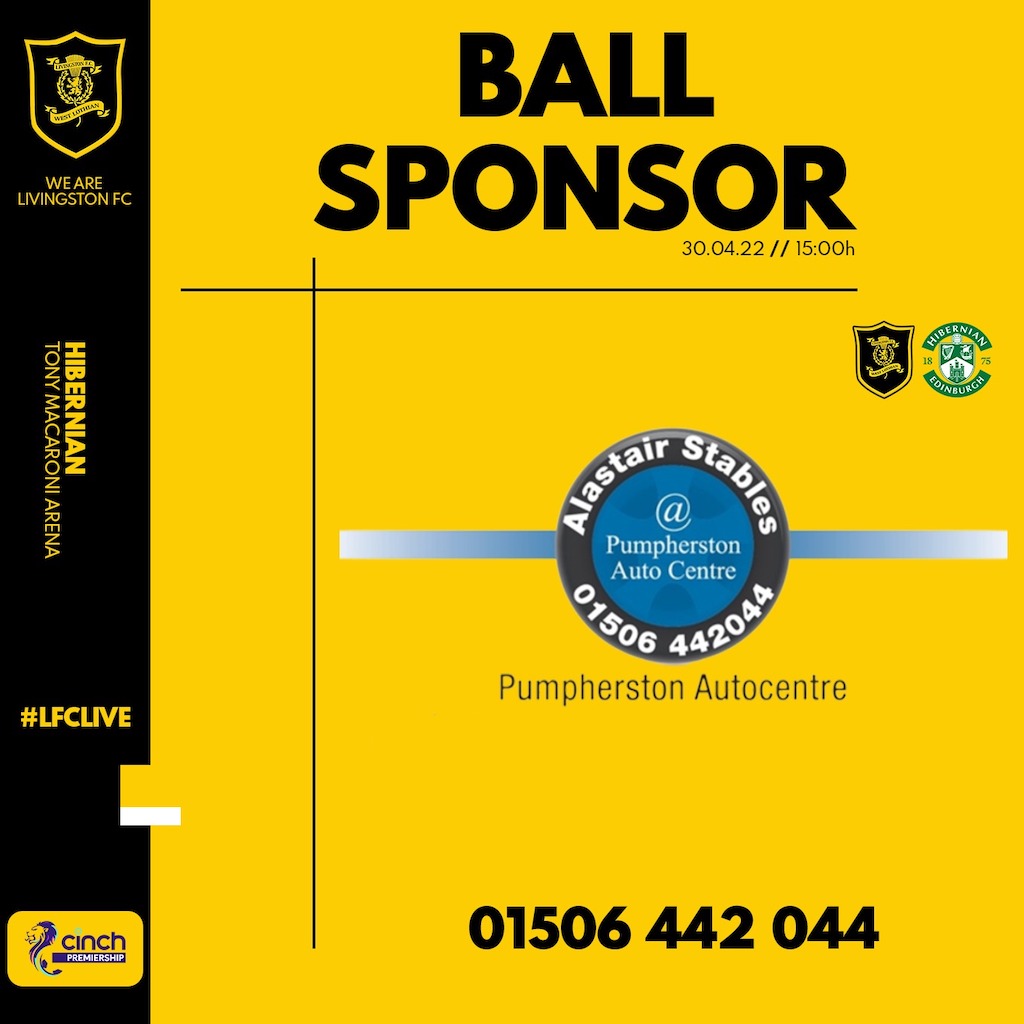 A big thank you to today's match ball sponsor, local business and long term supporters of the club, Alastair Stables @ Pumpherston Autocentre.
Pumpherston Auto Centre are an independent garage business offering our services throughout West Lothian.
They specialise in all garage services, ensuring a honest, reliable, professional and friendly service at all times.  With a track record of customer care and excellence, they have built up close relationships with many of their customers through offering a wide range of services and with a focus on quality of work.
Alastair Stables has been providing the community of West Lothian with first class vehicle servicing for the past 33 years and has now opened his own garage in Pumpherston with the aim of proving a first class combined garage and fast fit centre to the West Lothian public.  They can service all makes of cars, light commercial vehicles and 4×4 high-performance vehicles and have the latest technology to service and diagnose all vehicles
Don't take the risk, if your car needs a repair or service, go and see their friendly team of mechanics in West Lothian. They are on hand to answer any questions that you may have, we cover a range of services, including MOT testing and tyre repairs.  Their expert mechanics will provide a high-quality service, your car will be serviced by highly trained factory qualified technicians using the latest diagnostic equipment to make sure that your car is running smoothly.
The services on offer include:
MOT Testing and MOT repairs
Tyre Fitting and tyre repairs
Puncture repair
Exhaust fitting and Exhaust repairs
Brake Fitting and brake repairs
Clutch repair and replacement
Car Servicing and vehicle repairs
You can check out their website here – https://pumpherstonauto-centre.squarespace.com
Or call on the following number – ​01506 442 044.
Thank you again to all at Alastair Stables @ Pumpherston Auto Centre.