A chat with Aaron Taylor-Sinclair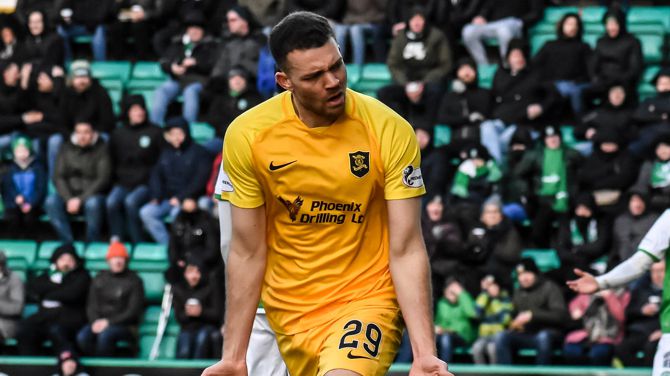 As reported last week, the club was pleased to announce that defender Aaron Taylor-Sinclair signed a one-year contract extension, keeping him at the club until the end of the 2020/21 season.
 Having joined the Lions in November 2019, "Sinky" has gone on to make 14 appearances so far, helping himself to 3 goals in that time. Pleasingly, we've never lost a game in which he's scored (2 wins and a draw) so hopefully that's an omen that carries on into next season!
"I thought I did well when I came in and was then given an extension to the end of the 2019/20 season and now offered a new contract again. I'm thankful to be given that opportunity and delighted to get it all sorted.
 "Last season, I was in the position where I was four or five months without a club so, I know the feeling of being out of contract and I know what a lot of boys are going to be going through at this time so it's good to just get it sorted and not have to think about it."
Covid-19 and the lockdown that followed meant the season ended abruptly and a fifth place finish was confirmed for the club.
"Lockdown itself has been OK. It's been a good chance for me to come back to Aberdeen and stay with my family for a few months. I've been moving about for the last six or seven years, so this is probably the longest period I've been at home, which has been good."
"It was frustrating the way the season ended, but I think we can still be happy with the way we finished – getting fifth place and in to the top-six which, coming into January, was probably the aim for the club. 
"We just need to stay fit and when we do go back, try to do that again. Of course, it will be tough, but we've had our zoom calls during lockdown and that's the target we'll be setting down for next season."
That target will likely need to be fought for in empty stadiums as the likelihood of returning behind closed doors looks more and more realistic.
"That's just something we'll have to get over. It will be disappointing not having the fans there, because they're a big part of football. But it's just one of those things that no-one can help.

I'm just looking forward to football getting back, whenever that may be – hopefully not too long now!"
 The defender was also quick to pay tribute to gaffer Gary Holt on his Scottish Football Writers' Association Manager of the Year nomination, just missing out to Celtic manager Neil Lennon on Saturday.
"It's a terrific accolade for him just to be nominated in that group with Neil Lennon, Stephen Robinson and Dick Campbell. It just shows what a good season everyone at the club has had!"
*Thanks to Iain Collin from Capital City Press for providing the quotes used.