A Guide to Responsible Gambling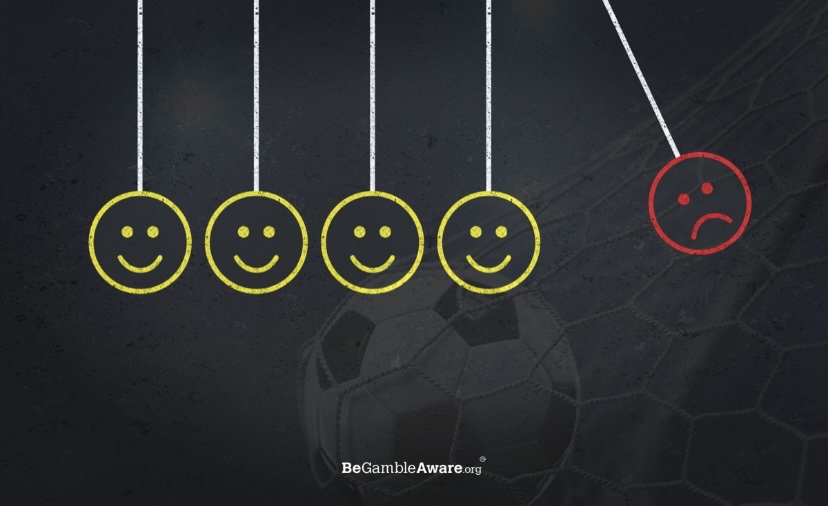 Whether you are a die-hard Livingston fan and back The Lions to win every game or just like to place the odd bet here and there, having a handle on your gambling activities is essential. In this responsible gambling guide, we look at the best tools and tactics to ensure you are maintaining a healthy relationship with online gambling, highlighting supportive techniques for those struggling with gambling-related issues as well as preventative measures bettors can take to keep themselves safe.
Tips for betting responsibly
Below, we look at some tips worth taking on board if you want to both form and maintain a healthy relationship with online betting.
Only gamble with money you can afford to lose – This is a very important point! In no circumstance should you borrow money to gamble with.
Know your limits – By setting a budget for gambling early on, you ensure you are betting within your means, placing focus on the fun element of gambling.
Take a break – If you gamble continuously without taking a break, your judgement will be impacted. Regular breaks will see you stay within your budget and focused on having an enjoyable time when gambling.
Don't gamble when you're upset – If you are upset or depressed, it is advisable not to gamble. This is because you could well make rash decisions and lose money that you need.
Don't go chasing bets – By setting limits and remaining in control, you ensure you are not chasing bets and spending more than you can afford to recoup  losses.
Ensure you are betting with a responsible betting site
While finding the best betting sites and free bets will be the priority for most online bettors, ensuring you are signed up with a betting operator that takes the subject of responsible gambling seriously is paramount. By checking that your chosen operator holds a UK gambling licence should be your first port of call. All legal UK gambling sites will proudly feature their gambling licence number on their website. Such credentials are commonly found in a betting site's footer. In the UK, gambling sites are regulated by The UK Gambling Commission. All credible betting operators will feature the UK Gambling Commission's logo at the bottom of their homepage too.
By being regulated by the UK Gambling Commission, betting sites are regularly audited, with the organisation focused heavily on how betting operators are safeguarding players from forming gambling addictions.
What to do if you think you have a gambling problem
There are many telltale signs that you have formed or are starting to form an unhealthy attachment to gambling.
Here are some questions to ask yourself to ascertain whether your gambling activities have gotten out of hand:
Do I think about gambling more than I used to?
Do I exceed my budget when betting online?
Am I continuously looking for betting deals?
Am I going without things I need to spend money on gambling?
Is online gambling taking up too much of my time?
Is gambling getting in the way of work and my relationships?
If the answer to any of the above is yes, it is time to take action!
If you are starting to feel a little unnerved about how often you are gambling or how much you are spending, there are many things that you can do to address this. Most online betting sites will feature a range of responsible gambling tools; all of which have been designed to safeguard the wellbeing of players. These are:
Set a deposit limit – A deposit limit is, as its name suggests, a tool that allows bettors to set themselves a deposit limit, only betting a certain amount of their own money in which they are comfortable. This can be a daily, weekly or monthly limit.
Set a loss limit – By putting a loss limit in place, you dictate to the betting site the amount of money you are willing to lose. By doing so, you restrict the amount of real money you can lose from deposits only.
Take a break – As mentioned above, there are many advantages to taking a break from gambling. On most betting sites, you can restrict yourself from placing bets for certain periods, meaning you have to take a break. This allows you to stay in control of your time and your money.
Reality check – When placing bets via a betting account, you can start to lose perspective of the value of money. It's a lot easier to spend £10 on a betting site than it is in person. The Reality Check feature provides you with alerts and comes in the form of a pop-up. Players can either stop playing or dismiss the reminder from their screen.
Self-assessment – If you are unsure about whether you have formed an issue with gambling, you can complete a 'Self-assessment' on most UK gambling sites. Here, the gambling site will ask you a series of questions. You will then receive a score, providing you with an indication of the level of risk you face of becoming addicted to gambling.
Self-exclusion – Self-exclusion is a feature whereby gamblers can exclude themselves from gambling activities on a betting/casino site.
The best gambling support organisations
If you require help beyond what is available on your gambling site, there are private charities and not-for-profits that can help you with both the prevention and cure of gambling addictions.
Below are some of the best organisations along with their contact details:
GamCare – GamCare is a national charity for anyone harmed by gambling. It operates a free phone counselling service as well as face to face group meetings. You can contact GamCare via telephone on 0808 8020 133. GamCare manages an online live chat service that can be accessed on gamcare.org.uk. On the website, you can also make use of blocking software tools and access the 24/7 GamCare Forum.
GamStop – GamStop offers support to those negatively impacted by gambling activities. As well as support groups and useful online content, GamStop also gives its users the option to join the National Self-exclusion Program, excluding themselves from all online gambling activities for 6 months, 1 year or 5 years.
Gamblers Anonymous – Gamblers Anonymous describes itself as a 'fellowship' of men and women designed to help compulsive gamblers to recover from their addictions. Via the Gamblers Anonymous website, gamblersanonymous.org.uk, users can locate details of local meetings as well as access forums, chat rooms and literature to help them on their path to recovery.
Samaritans – The Samaritans offer a great deal of support to those impacted by gambling, including counselling, mentoring and education. The famous organisation works closely with the UK Gambling Commission and gambling brands such as Paddy Power, going above and beyond to educate on the subject of gambling harm. Via samaritans.org, users can speak to a Samaritan on live chat.
This responsible betting guide is part of an initiative developed by betting sites comparison platform, betting.bet. As part of this initiative, betting.bet will be making generous donations to several UK gambling charities and organisations.