Another (Livi) Brick in the Wall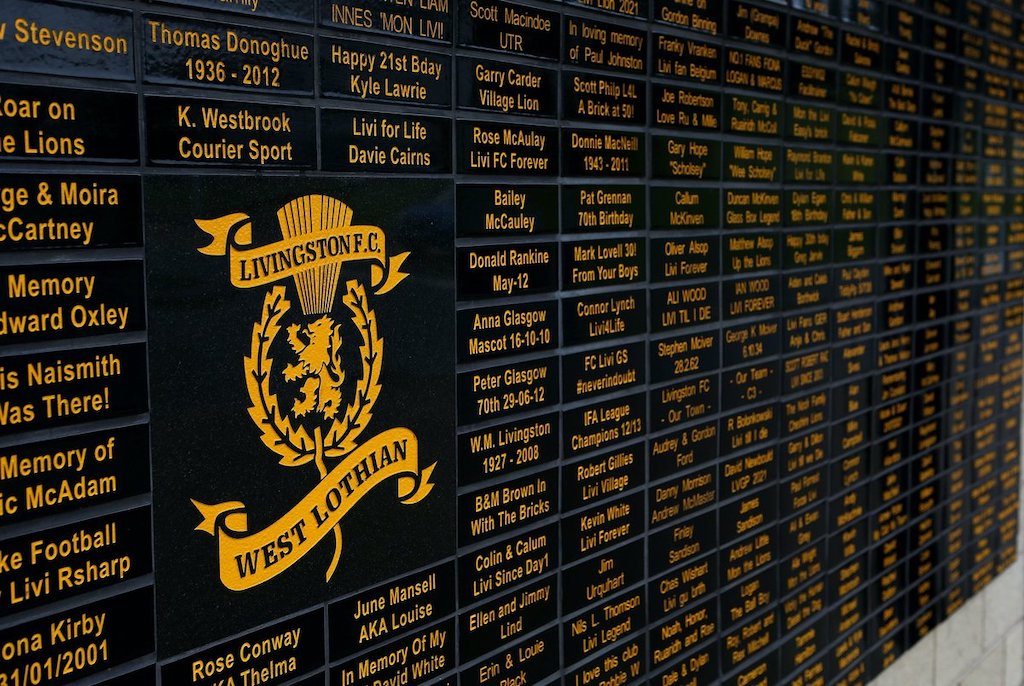 After lying dormant for far too long, the club is delighted to announce that we are now taking orders again for personalised engraved bricks to be added to our supporters wall positioned just outside the club shop.
Following the successful launch of the supporters wall by the Livi for Life Supporters Trust back in 2012, this had somewhat fallen off the radar in recent years, however we're pleased to be able to reintroduce the chance for you to be "in with the bricks" here at the Tony Macaroni Arena.
These can be ordered on an on-going basis however, we'll be placing the orders ourselves with the supplier on a monthly basis with a 3-4 week turnaround time expected on each order once placed with supplier (so please note, if you order on the 1st of the month, the order may not be placed until the end of the month and then the turnaround time would be 3-4 weeks from then).
On your brick, you can have two lines of text with a maximum of 14 characters per line (spaces and punctuation included within those 14 characters).
The bricks are priced at £35 each or two bricks for £55.

To order yours, please email dave.black@livingstonfc.co.uk with the details of the text you require and we'll be back in touch to confirm the order and with an invoice for payment.
Terms and Conditions as below –

– Livingston FC reserve the right to refuse unsuitable inscriptions.
– The buyer has no influence over the location of the brick.
– Your brick will be installed at the earliest possible opportunity and in the case of  any delays, this will be reported back to the customer as soon as possible.