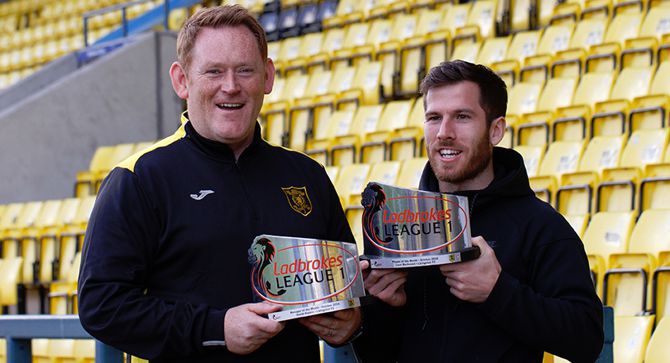 It was double delight for Livi today as Manager David Hopkin and striker Liam Buchanan scooped October's Ladbrokes' Manager and Player of the Month awards respectively.
But though delighted, Hoppy insists being one of two full-time teams in the division does bring its own unique challenges.Livi were always going to be among the pre-season favourites for the title given they were relegated last season and full-time clubs have always fared well in the division.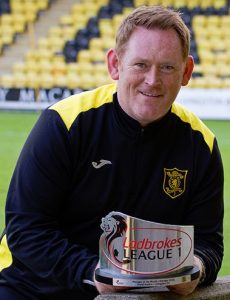 Airdrieonians also get to work with their players every day, while the rest of their challengers have to balance work life with training twice a week.Hopkin recognises the benefit of training every day, but believes it's too easy to say full-time sides should be running away with the league.And that's despite his Livi side leading Brechin by two points at the top of the table after an October which saw them win three of their four games.
After picking up his award, Hopkin said: "When you're recognised for these things it's a great honour and reward for the work that's been put in over October.
"Everybody at the club is involved, all the staff and players. It's a tribute to them for the hard work they've put in since coming back in pre-season.When you're part-time, you get the best players in Scotland. Most have good jobs and part-time suits them.
"But when you're full-time and one of the smaller clubs, you're getting younger players looking for a chance.
"We have young ones we have to coach each week, who will make mistakes through the season.So when you've got good part-time clubs paying similar wages to us at full-time then they can get experienced players in and it's easier to manage.
"From our perspective I'm delighted that we have a good blend of experienced players and young talent in our squad.
"The main thing is that they learn and keep learning."There are a lot of good managers – and a few who have done really well and are unlucky to have missed out on the award too.
"It's great for me, but it's more of a staff thing than a personal achievement."
And Buchanan was happy to credit his Gaffer after collecting his own prize.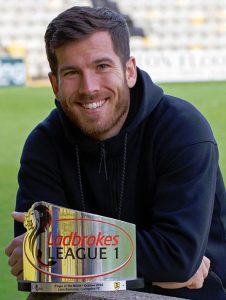 The experienced striker picked up the Ladbrokes League One Player of the Month for October after scoring four goals in four league games. His impressive form helped Livi beat league rivals Brechin and Alloa to see them go top of the table.
But while Buchanan is delighted to earn a reward for coming up with some big goals, he admits it could have been better had Hopkin not denied him the chance to score a hat-trick this season.The hitman has hit four doubles, but he's failed to play the full 90 minutes in three of those games.
"It's great to be rewarded with anything." he said. "It's been a good month for myself and the club, but, most importantly, the team has been doing well. It wouldn't mean anything if we weren't doing well. We've got through the cup competition and sitting top of the league."
On his relationship with manager Hopkin Liam added: "It's been great – and if he stops taking me off when I'm on two goals it'll be even better. He's one of the few managers that want to coach you as well so you're always learning under him.
"He's got bags of experience, the managers he's played under, and you always learn from him. You're never too old to be learning and I think this year he's turned me into a better player so I can only keep going."