Bruce Anderson helps launch new SPFL Match Attax 22/23 collection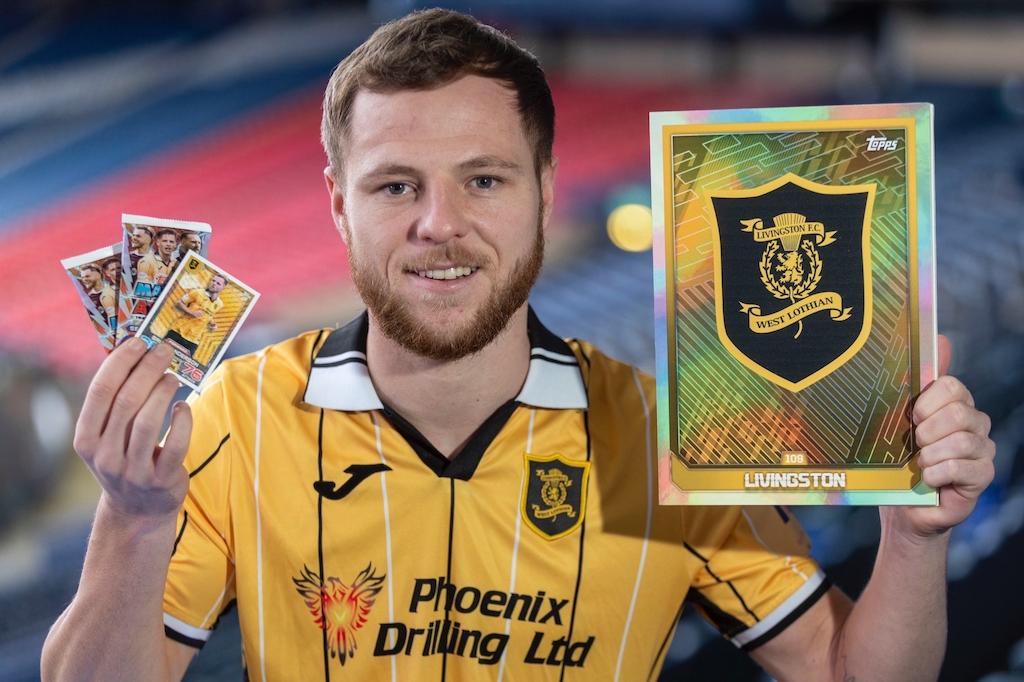 Our very own Bruce Anderson yesterday helped launch the new SPFL Match Attax collection for season 2022/23, available to buy now. 
With all new cards featuring stars of the SPFL 22/23 season to collect, Match Attax returns with a roar as the 100% official and exclusive card collection for the Scottish Premiership plus top performers from the Scottish Championship
The new collection was officially launched at Scotland's National Stadium Hampden Park this week with the support of players from the Scottish Premiership including Livi forward Anderson.
This season's collection includes 252 base cards to collect, plus special surprise, top secret and mystery packs featuring epic rare cards of your favourite Scottish football stars.
For the first time ever, super rare UNSTOPPABLE cards are available in 1:96 packs, while the new collection includes some 12 players who have recently returned from competitive international duties in November and December.
Steve Conner, UK Sales Director at Topps, comments: "Following a unique and unbelievably entertaining winter of international football, it has been fabulous to see the full Scottish domestic game back in full action – there is nothing quite like it.
"The 2022/23 SPFL Match Attax collection reflects all the excitement, passion and magic of Scottish football and with some new additions including our "unstoppable" cards we are sure the world's most successful trading card game will again be a big hit with all ages of Scottish football fans.
"It was fitting that we were able to launch 22/23 SPFL Match Attax with the support of Premiership players at Scotland's National Stadium, and we hope fans across Scotland have fun collecting their cards and completing their collections."
The new SPFL Match Attax collection for 22/23 is on sale now in Scottish retailers and via Topps.com – keep your cards safe by purchasing a binder at Topps.com and spend your Christmas money on the best collectibles this New Year.
Follow Match Attax social channels to see SPFL players doing challenges and to find out more about the collection.