Contract extension for Morgan Boyes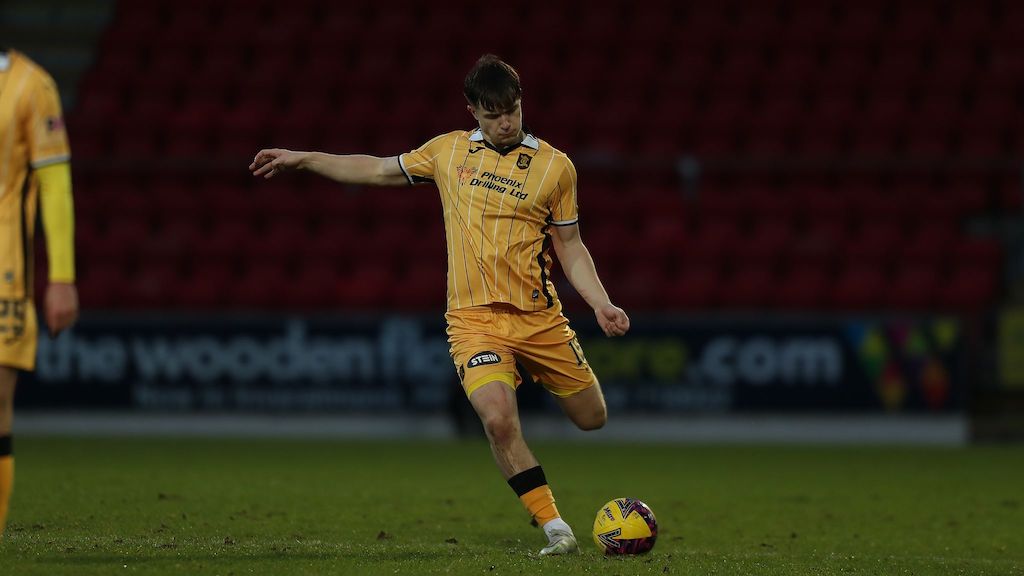 Livingston FC is delighted to confirm that the club has triggered the one-year extension on Morgan Boyes contract which will see the defender remain with the club until at least the end of the 2023/24 season.
The 21-year-old has made 22 appearances for the club since joining from Liverpool in January 2022, scoring his first goal for the Lions in January this year in a 1-1 draw with Motherwell.
An injury on the final day of last season meant Morgan missed the early stages of the current campaign but is now back to full fitness and has impressed enough in recent months to see the extension option trigger by the club.
Manager David Martindale said: "I'm delighted that we have extended Morgan's contract with the club. When he initially came in last year, there was an adaptation period and then near the last batch of fixtures he got himself into the team.
"Sadly, he got a bad injury late on in the last fixture of last season and that really hampered any momentum he had built up. This seen him miss all of pre-season in the Summer, with no competitive action until late August/early September.
"It's never great when a player misses pre-season as it gives them a real mountain to climb – but Morgan has got his head down and applied himself very well which has seen him progress and develop in the manner I knew he could.
"I think we can all see now the ability Morgan has and I genuinely believe there is a lot more to come from him. Finding good, young central defenders who have a desire to defend and can look after the ball is becoming harder by the year and I feel that's what we have in Morgan."