Derek White appointed as club secretary on full-time basis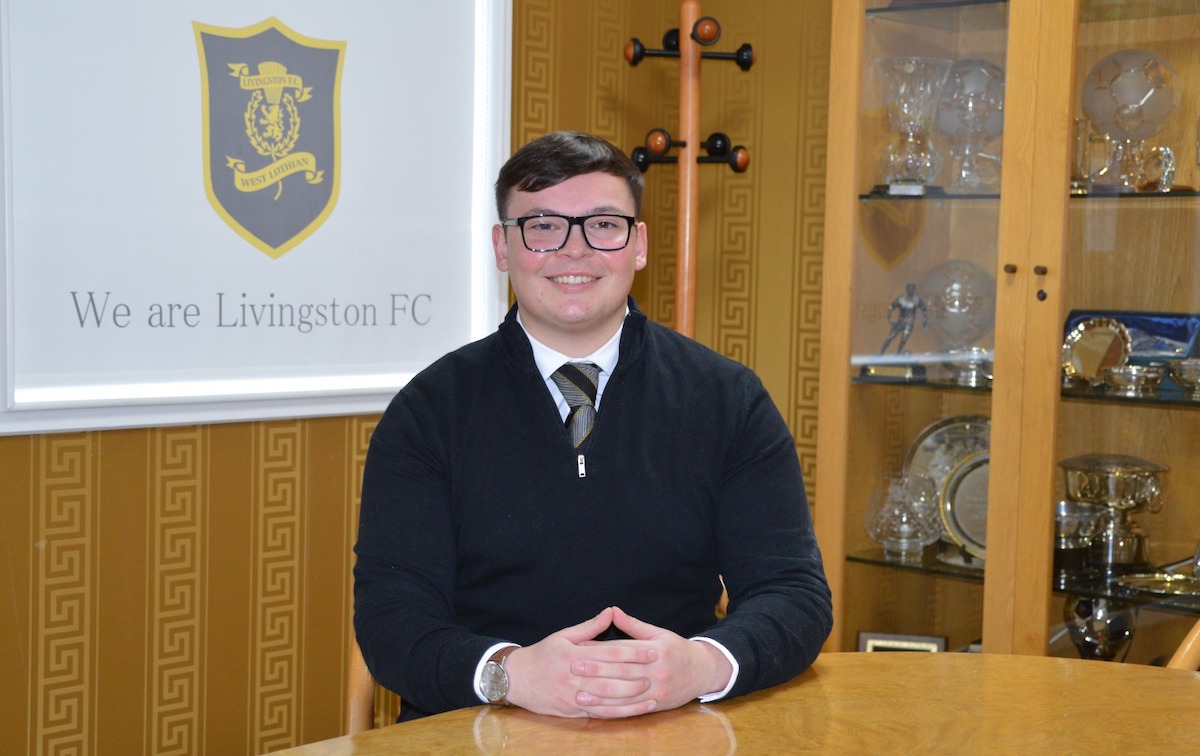 Livingston Football Club is pleased to confirm the full-time appointment of Derek White as club secretary.

Having caried out the role on a part-time basis since January 2020, Derek has accepted the role on a full-time basis following the completion of his University degree.
An already well known face around the club, Derek has balanced the role of secretary alongside the roles of media officer, COVID-19 officer and club ticketing, having previously also fulfilled the position of Supporter Liaison Officer and coached for the West Lothian Youth Foundation.
Having played a pivotal part in the functioning of the club over a logistically difficult 2020/21 season, Derek will continue to be at the forefront of driving the club forward on the off-field side of things.
Derek White said: "I'm absolutely delighted to be taking up the role of secretary on a full-time basis at the football club. It's been a hectic 18 months or so between completing my university degree and working in football during a pandemic but it's been a great learning experience for me.
 "I'm very grateful to the club for giving me this opportunity at a young age to not only develop myself, but develop the football club also. I look forward to being able to focus solely on the off-field operations at the club and working extremely hard to improve all aspects of Livingston FC."
CEO John Ward said: "The club are delighted that Derek has accepted the position on a full-time basis.
His work over the past 18 months has been exemplary. He has become a major asset for the club and having just completed his University degree, I believe he will go on to become an even bigger part of the clubs future development and success."