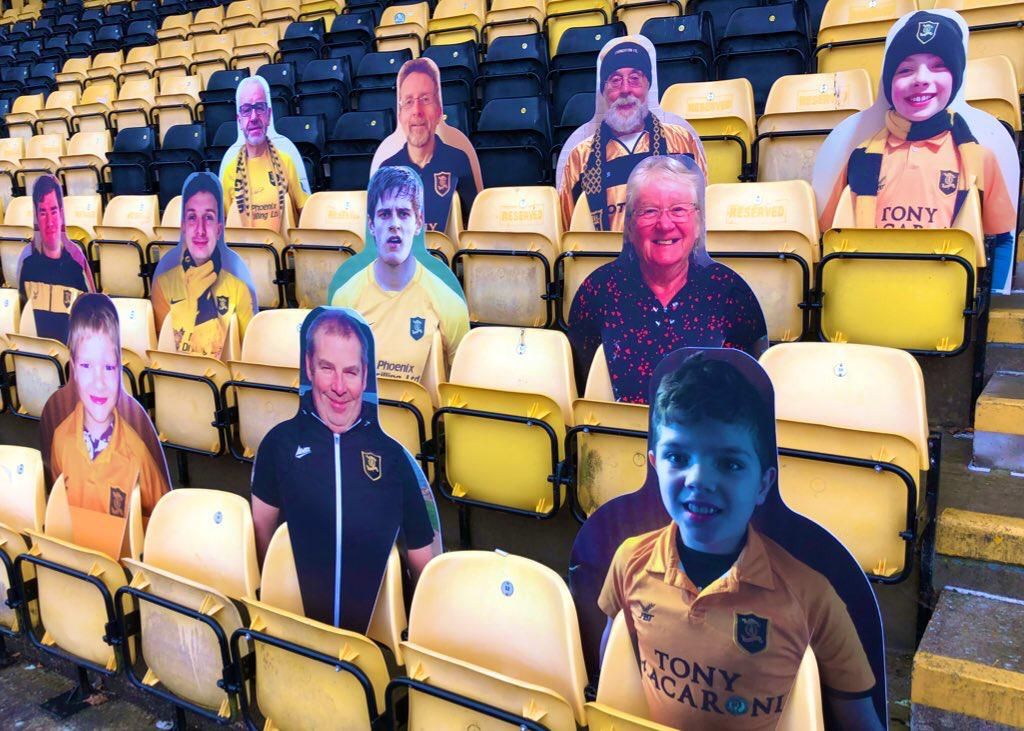 An update for all those of you who purchased a fan cut out over the season so you could "join us" in the stadium whilst you couldn't be here in person.
These will be available for collection from club reception from Monday 14th June until Monday 28th June. After the 28th June, any cut outs unclaimed will be disposed of.
Of course, if for whatever reason you know you'll be unable to make it between those dates, let us know and we can try and sort a suitable alternative.
Over the course of the season, some of the cut outs have endured some wear and tear from both the elements and from stray shots into the stand so please be aware that your cut out may well look a tad worse for wear.
When ordering, you will have been provided with an order code – if you can make note of that when collecting so we can identify which board is yours, that would be great! (Please note, these weren't ordered via the club so we have no reference of order codes at our side).
If you don't plan on collecting your cut-out anyway, if you can let us know, we can remove those to make it easier for those who are collecting.
A big thank you once again to those of you who purchased a cut-out – as ever, the support received was hugely appreciated and hopefully you caught a glimpse of yourself or your cut-out across live streaming or TV coverage.
For any enquires on this, please email dave.black@livingstonfc.co.uk