Food Rally for Ladywell Community Fridge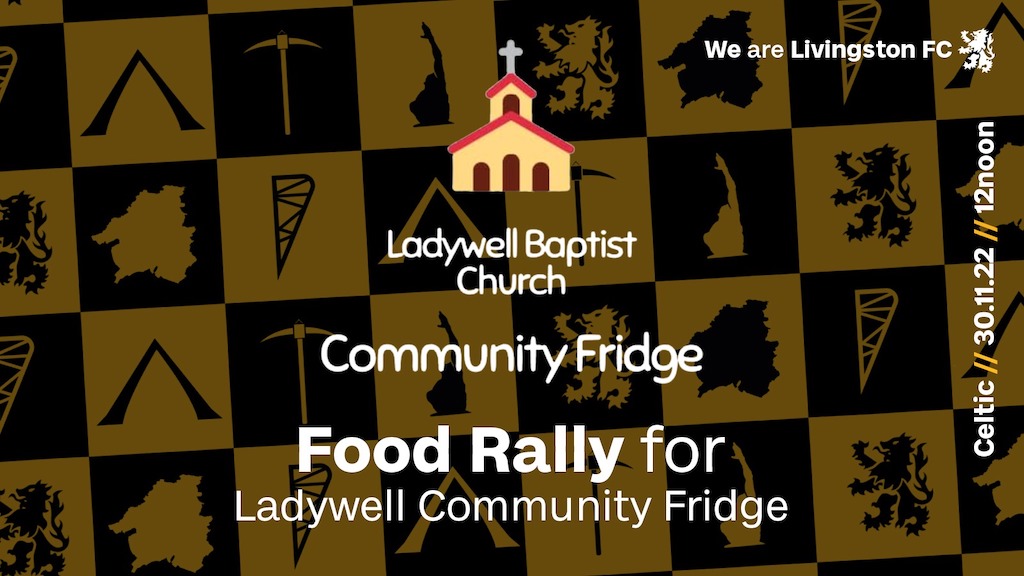 Ladywell Baptist Church will be holding a food rally ahead of Sunday's game with Celtic in aid of the Ladywell Community Fridge.
As the cost of living and the cost of gas and electricity continues to rise, people across Livingston are having to decide between heating their homes or feeding their families this winter.  Ladywell Community Fridge is working hard to provide food and other essentials to people in Ladywell and surrounding areas each week to help local people get through this incredibly tough time.
The Fridge is based in Ladywell Baptist Church, Cedarbank and is open from 1pm-2.30pm each Friday.
With the cost of living going up, we know people have less to give at the moment, but if you could spare even one or two tins it would make a huge difference to a local family.
There will be a large, red "Biffa" bin outside the club shop (just to the left of club reception as you look at the main stand) which will be manned from 10.30am for people who wish to do so to make any food donations.
The items particularly needed just now are: –
Tins of soup, beans, spaghetti hoops, hot dogs, fruit, vegetables, tuna and meat
Custard and rice pudding
Tea and coffee
A huge thank you in advance to everyone who is able to help donate on the day.