Funeral Arrangements: John Bain BEM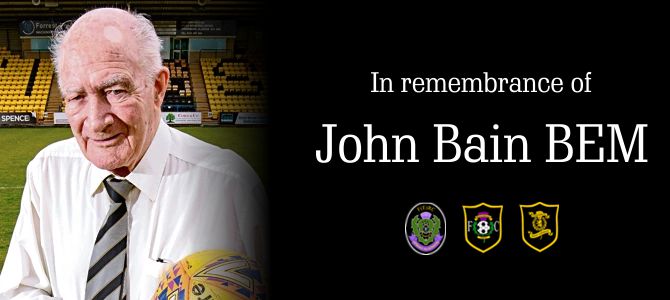 The funeral of John Bain BEM, Honorary President of Livingston FC, will be held at 2pm on Friday 22 February at Livingston Crematorium.
Thereafter events will move to the Tony Macaroni Arena's Almondvale Suite at approximately 3pm.
John's family has advised that for any supporters wishing to attend and pay their respects, the wearing of Amber and Black will be appropriate.