Hamilton fans ticket info

Accies fans can now purchase tickets for Wednesday's game using a dedicated web link.
CLICK HERE to access – again this is ONLY for Hamilton fans.
When the link is clicked, it will take customers to a stadium plan for the Tony Macaroni Arena as shown below: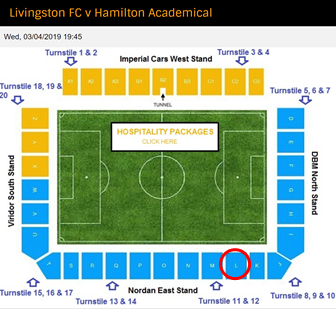 The only section that will be available for Hamilton fans to purchase tickets in will be Section L (Indicated by the red circle shown above). This will be the sole clickable selection.
On clicking Section L, the following screen will be retuned: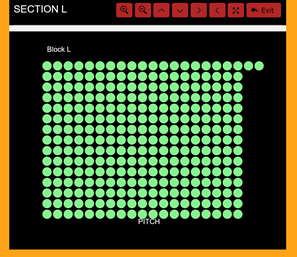 Next it's simply a case of:
Choosing a seat
Choosing a ticket type
Creating an account
Making payment
The customers can choose to have:
a digital ticket, which can be on their phone
printed at home
choose to have them posted.out
We recommend the digital ticket option as this is most convenient method.