Hoppy scoops Manager of the Month award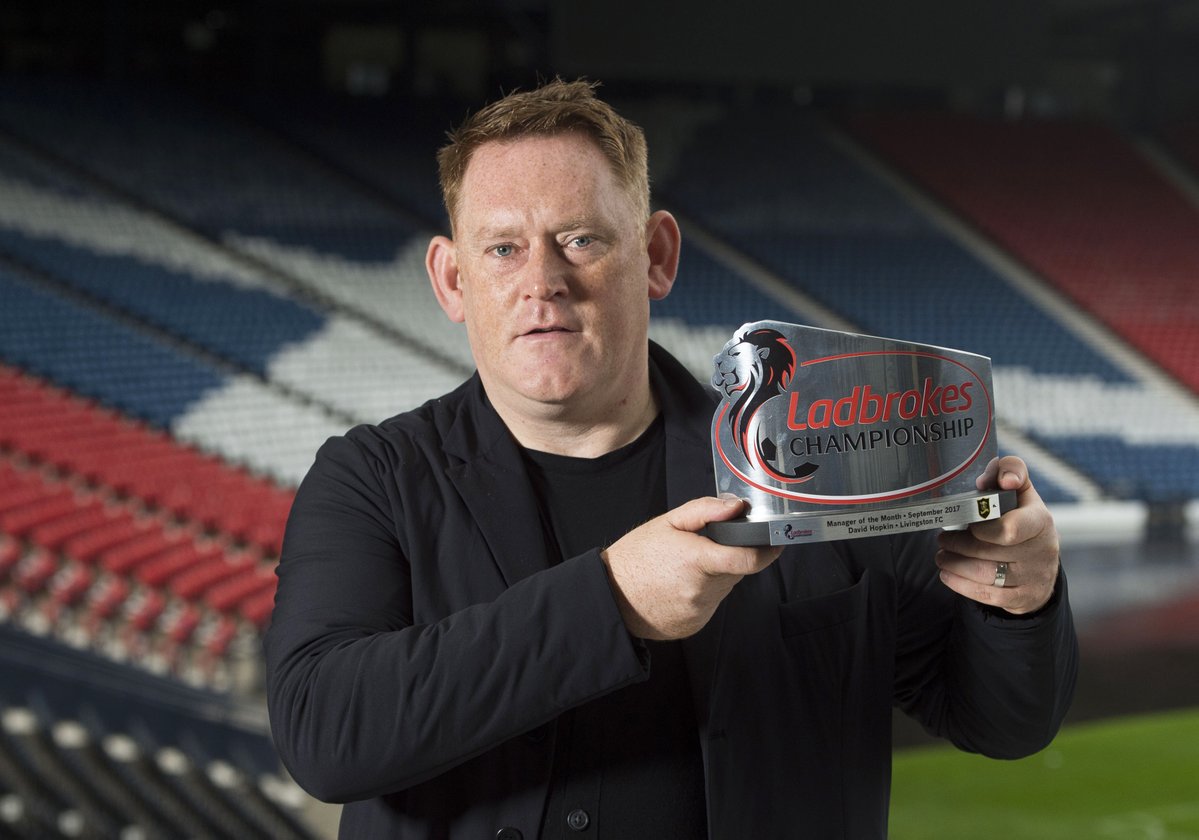 Livi chief David Hopkin has once more won the Ladbrokes Championship Manager of the Month award for September.
With 3 wins and a draw under his belt last month, the gaffer now adds this trophy to his existing haul of 4 previous wins, plus the League 1 Manager of the Season crown for 2016/17.
However the ever modest Hopkin was quick to play-down his personal success, and shared credit with the rest of his team.
"I'm delighted to pick up this award as it's testament to everyone at the club. Awards aren't won by individuals; they are won by groups of individuals working hard together with a common objective.
"I have a great coaching staff, board of directors, players, fans and all other staff at the club. We all work together and these awards really belong to everyone. I'm just the lucky individual who picks them up.
"It's a long season ahead and hopefully with us all continually trying to improve as individuals it will lead to us improving as a group and few more awards."
Congratulations Hoppy – and everyone else!