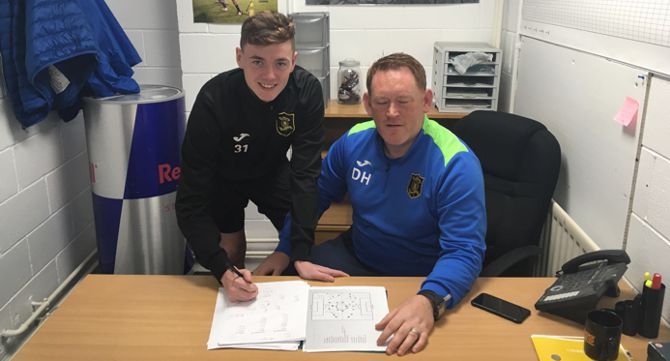 Following a string of impressive performances in the youth and development ranks, Kyle Sampson has today been signed on a full time contract till May 2018.
Kyle turned 16 in July and has performed superbly for the under 17s this season since arriving at the Club from Fauldhouse U16s last year.
Manager David Hopkin was clearly delighted with his new signing. "The club has high hopes for Kyle, who previously had been in training with the First Team squad during school holidays last season" he said.
"Kyle has a real eye for goal and a tremendous work ethic for a young man."