LFC Live – proudly sponsored by Premier Taxis Livingston!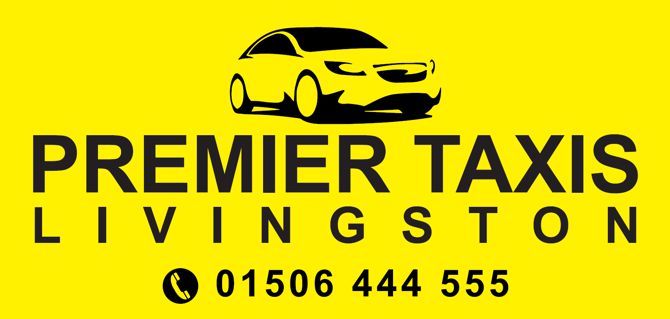 Livingston FC is pleased to announce that club sponsor Premier Taxis Livingston have increased their partnership with the club by becoming the official sponsor of LFC Live for the 2020/21 season.
 With various branding in and around the stadium, Premier Taxis already have a great presence here at The Tony Macaroni Arena and as mentioned previously, director Scott McMillan was even kind enough to help fund the recent purchase of a new outfit for the Livi Lion last season too.
The Premier Taxis logo will now appear on all videos on LFC Live as well as the teaser videos shared across social media and will appear on segments of our matchday stream too.
Based at St. Andrews Way in Deans, Premier Taxis provide travel for school runs, airport drop-offs or simply getting to and from that night out, with vehicles up to 8 seats available for hire.
Available on 01506 444555 or 01506 444666, be sure to give Premier Taxis a call next time you're needing to book yourself a taxi and take advantage of their fixed rate offering.
Director of Premier Taxis, Scott McMillan said – "We're already very proud to be sponsoring the club as it is but having been impressed with the plans and content from LFC Live so far, we wanted to get our own brand associated with that too. The interviews with new signings, updates from the manager and the challenge between Jon & Marv have been great and we're really pleased that our logo will now be on show on these sort of videos going forward."
Club Business Development Manager Dave Black said – "We're delighted to secure a sponsor for LFC Live for the season ahead and it's a fantastic gesture from Scott and Premier Taxis to increase their level of support to the club. We've been pleased with the response to LFC Live so far and with the additional financial support that Premier Taxis will provide, this will allow us to improve the service as it grows.
 "Again, as I said previously, another example of a local business who have been kind enough to step in and help us so I'd encourage all our fans to return that gesture and consider using Premier the next time you're needing to book a taxi."