Livingston FC going loco for FOCO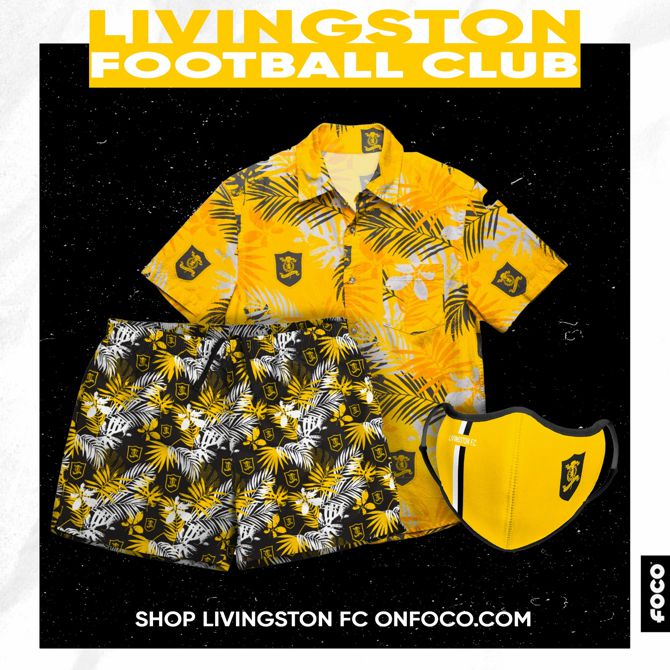 Livingston FC has teamed up with leading sports and entertainment merchandise manufacturer FOCO to bring fans an exciting new range of apparel, accessories, toys, collectibles and novelty items.
Since their formation in 1998, FOCO have been a fan focused business comprising of a community of fans with a shared goal of helping to let other like-minded people let their inner fan shine.
FOCO currently service giants of the game such as Liverpool, Manchester United, Chelsea and Juventus thanks to a powerful infrastructure, a dedicated team and a broad variety of products which allows the company to continually reach new heights. Their success is directly related to the ability to bring new and exciting designs, ideas and manufacturing techniques to categories in need of innovation.
With some Livingston FC product readily available and others available to pre-order, you can already start to add to your collection, with a whole host of exciting and unique items to be added over the coming days and weeks.
Check out what's currently available to order on the following link:
FOCO licensing and account manager Jake Howells said: "FOCO are absolutely delighted to be launching our partnership with Livingston, an exciting club with a fantastic history. We can't wait to show off our range of gift and novelty products which we hope the Livingston fans love just as much as we do."
Dave Black, club Business Development Manager said: "This is something that we've been working on with Jake and FOCO since August last year, agreeing a range of really unique and exciting products that will give our fans a fresh, new range of accessories to add to their collections. Seeing the huge clubs that FOCO work with already gives us a real sense of pride that Livingston FC will join that list and I'm sure fans will be pleased with the collection as and when it all becomes available."