Livingston FC welcomes The Dundee Gin Company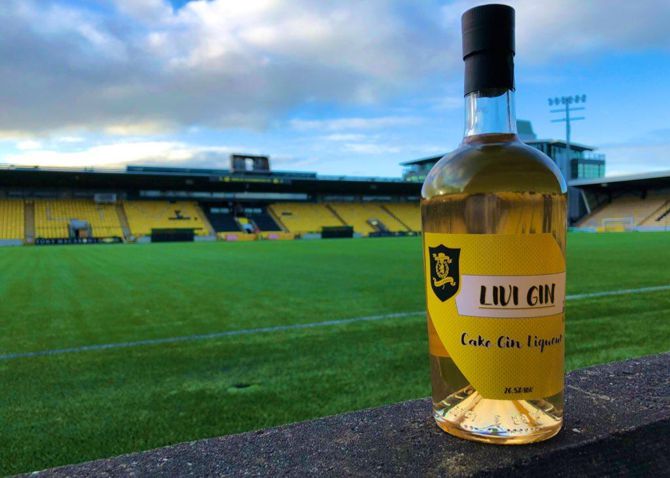 Livingston FC is delighted to announce a partnership with Dundee based craft gin producer, The Dundee Gin Company.
The Dundee Gin Company, formed in 2017, is a gin and gin liqueur specialist that carry a variety of flavours, as well as full-strength gins, to provide that perfect splash of taste to any evening.
Launching initially with the Livingston FC "Cake Gin Liqueur" flavour, we'll also be unveiling additional flavours in the coming weeks.
With a percentage of every sale coming directly to the club, this latest product offers fans the chance to support the club whilst also enjoying a range of different flavoured gins at the same time.
Managing Director of The Dundee Gin Company, Lewis Murphy said: "It really is great to be working with such an amazing team!

With each bottle helping the club, we can't wait to be part of this project and really connect the fans to the club, especially at this time more than ever."
Club Business Development Manager Dave Black commented: "We're constantly looking at ways in which we can expand our partnership portfolio and after chatting with Lewis and seeing how passionate he was about the products that The Dundee Gin Company have to offer, we felt this was a great chance to do just that.
"With the club continuing to strive to open up new avenues to bring additional revenue in to the club given the current climate, we're delighted to start this partnership and we're sure fans will love the gins on offer and dare I say it, a potential gift idea for that gin lover in your life with Christmas just around the corner!"
You can purchase the brand new Livi Gin here – http://bit.ly/LFCGin20
 Always drink responsibly. For more details on this, visit Drinkaware on https://www.drinkaware.co.uk
Rehab 4 Addiction is a free helpline run by people who've beaten drug and alcohol rehab themselves.