Livingston FC v Stoneyburn FC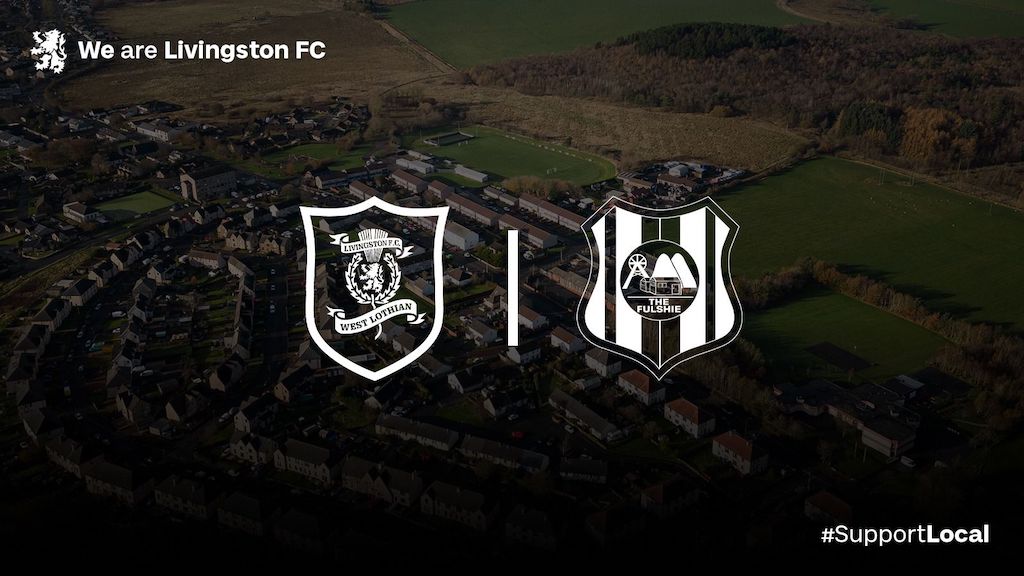 Livingston Football Club is delighted to announce the launch of an exciting media collaboration with local East of Scotland League side Stoneyburn FC.
With no competitive matches for the Men's first team due to the FIFA World Cup until mid-December, the Club has sought to build upon the existing #SupportLocal campaign by providing a platform for our neighbours to promote their upcoming game against local rivals Fauldhouse United on Saturday, 26 November, offering a somewhat social media take-over for the build up and day of the game.
Kick-off at Beechwood Park is at 2pm, with entry half price for Livingston season ticket holders upon production of a valid season card.
General admission is £6 for adults, £3 concessions with under 16's going free – but adults showing a 2022/23 Livingston FC season card will be permitted entry for just £3.
Of course, our very own mens first-team manager David Martindale, goalkeeping coach Gary Maley and record appearance holder Scott Pittman all plied their trade at Junior level before joining the Lions, and with the top division paused for the international break, this offers an opportunity to highlight the incredible work undertaken in non-league.
Stoneyburn manager Steven Sharp said: "To have a team like Livingston back us and support us is a credit to everyone behind the scenes at the Club. You don't see top teams looking to back local clubs, so to have that support means the world to me and to Stoneyburn. Hopefully it can be a good thing that can continue and grow – football at the top level is great, but without clubs at our level it couldn't continue."
Livingston FC Head of Media David Black said: "We've been consistent in our approach towards #SupportLocal this season, and last, with regular maps of West Lothian from Sports Club Maps highlighting local games when we've not been playing, our recent link up with local bands to promote their music at home games, increased numbers of community tickets being given away and regularly trying to promote local sponsors.
"With the World Cup shut down upon us, this was something we thought that we could push to help a local team get some spotlight for a weekend and help offer our services to bring matchday to life. We know how difficult it can be to make resources spread here at Livingston, so when you drop down the levels, that becomes even harder so if we can help the guys at Stoneyburn enjoy that attention whilst also drawing a few more people through the gate on the day then it's a win-win for everyone.
"I've known Stoneyburn manager Steven Sharp for a number of years now and there's not many people who come close in offering the enthusiasm to the game that he does and I'm delighted we'll be able to help him and his side – even just in this smallest of ways.
"Huge credit, as ever, must go to the guys in the media team, particularly Blair Cockburn, David Badura and Michael Hulf in this instance, who are utilising their own skill set and giving up their own free time during the break to make this happen.
"I'm really excited to see The Fulshie get the Livi treatment so to speak and hopefully lots of our own supporters can make the trip along to Beechwood Park on Saturday 26th November to take advantage of the season ticket discount and help #SupportLocal for the weekend."