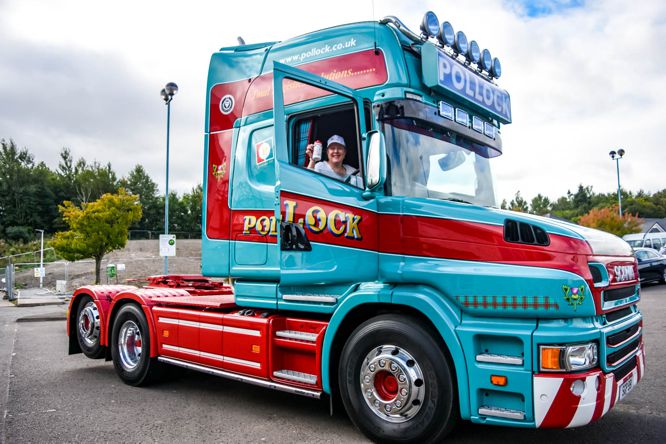 Breaker 19, breaker 19: we were pleased to host the "Love a Lorry Week" in our car park last week.
The event was organised and run by Simon Stainsby, the new Business Developer at Road Haulage Association Limited (RHA) in Kirkton House.
Even Maureen our Club chef couldn't help getting involved on the day!