LYF signed shirt goes for £250

On Saturday the 14th of November Peacock Nursing Home held a fundraising evening in Bathgate to generate funds that will be used to enhance the lives of those currently staying at the home.
Over the past few weeks you might have read about the event due to the home auctioning off a signed replica shirt from Livingston FC's exploits in Europe in the 2002/2003 season.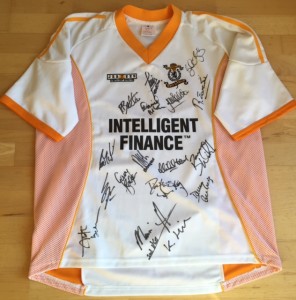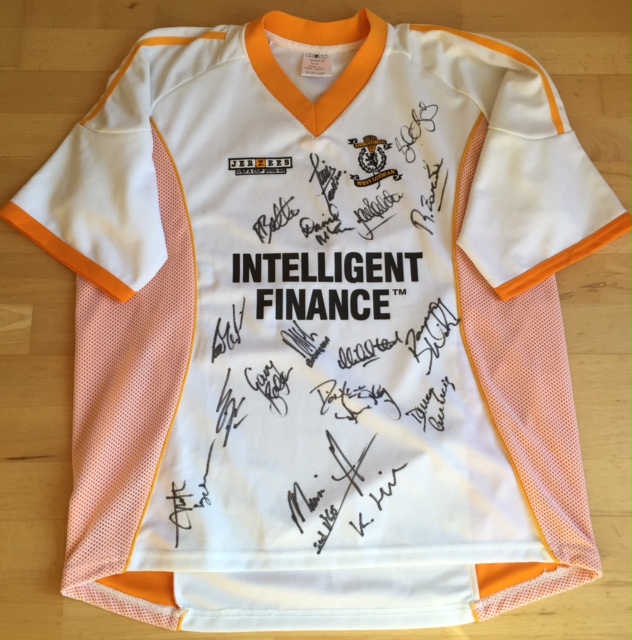 Bidding for the shirt started some three weeks ago with the highest bid being set at £200 before the auction even started. We are delighted to announce that the final winning bid for the shirt was made by James Macleod with a very generous bid of £250. James is a Livingston FC fan but currently lives in Southampton! James had mentioned that his family has been affected by Dementia, so it's a cause close to his heart and he was delighted to have won.
Peacock Nursing home would also like to highlight that two of the unsuccessful bidders have also made a donation to the care home. Both bidders have donated £100 each. Massive thank you to Paul Eardley & an anonymous bidder!
Margaret Bradford who arranged the event and works for the care home stated:
"I would like to take this opportunity to thank you all for your support with this event. It really was appreciated. This whole experience has brought tears to my eyes. I am amazed at the generosity of people.
Our Football Memories group which take part in Livingston Youth Foundations activities will be going to watch Livingston FC play Alloa FC in December and we will be in the disabled area, so if you are there please say 'Hello'"