Lyndon Dykes signs for Queens Park Rangers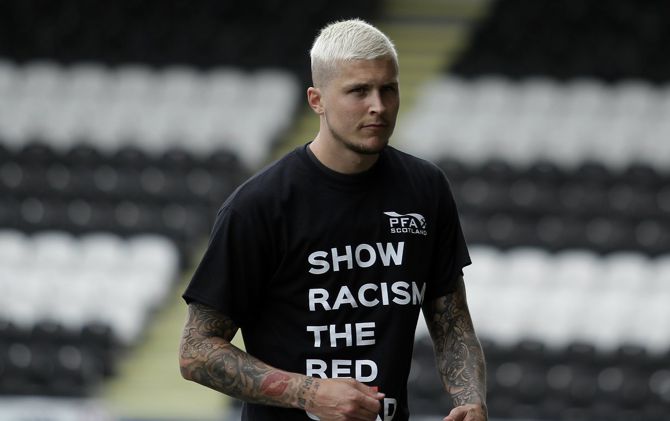 Livingston Football Club can now announce the permanent transfer of Lyndon Dykes to English Championship side Queens Park Rangers on a 4-year-deal for an undisclosed fee.
Head of Football Operations, David Martindale, said:
"I am delighted to announce that personal terms have been agreed between Lyndon Dykes and Queens Park Rangers. There was a fair bit of interest in Lyndon but as a club, we are delighted that he has chosen QPR as his final destination, which will see him link up with former Lions favourite, Liam Kelly.
"I'm disappointed that the finer details of the agreement cannot be shared with our fans due to the terms contained within the transfer agreement. However, on a much more positive note, I can confirm that we have substantially broken the clubs previous transfer fee record. We are also delighted that Queen of the South will receive a portion of this, as in my opinion they are due huge credit in Lyndon's development.
"I would like to go on record thanking Lyndon, his teammates and all the coaching staff who have played an integral part in Lyndon's, and Livingstons, success over the past twelve months which ultimately lead to Lyndon getting his move to the English Championship.
"He has been a credit to himself, a joy to coach and we have no doubt at all that Lyndon will go down to the English Championship and help QPR in their quest back to the English Premier League."
From all at Livingston Football Club – very best of luck, Lyndon!