MatchWornShirt x Livingston Women FC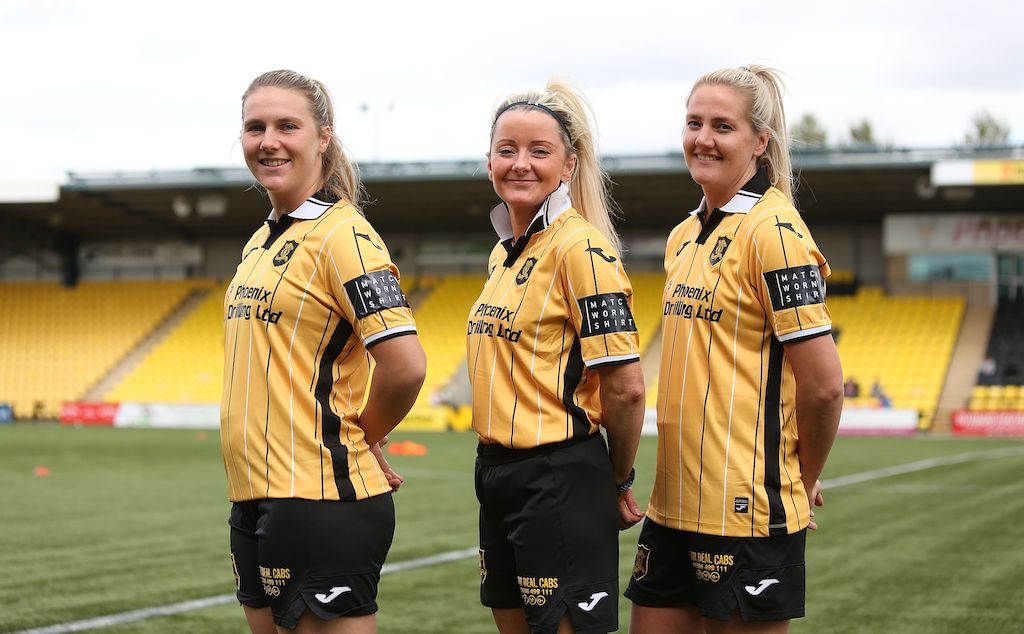 Following on from our recent partnership announcement with MatchWornShirt, it was great to see the women's team take to the park at the weekend sporting their logo on the sleeve of the new 2022/23 match shirt.
A late winner from vice-captain Shannon Mulligan means the new logo got off to a winning start as the team came snatched victory with a fine 3-2 win at home to Renfrew.
The MatchWornShirt logo will take pride of place on the left sleeve of the women's first team home, and away shirts as the team look to continue their bright start to the SWF Championship season.
Having also partnered with Burnley Women and Hibernian Women, it's great to see interest in our very own women's side following on from the continued front of shirt sponsorship offered by Phoenix Drilling Ltd and short sponsorship from Fair Deal Cabs.
Livingston WFC Club Secretary Nigel Thorpe said: "It's a fantastic gesture from MatchWornShirt to have the women's side involved in this deal which continues the equality levels set by all at Livingston Football Club.
"The players and staff feel privileged to be part of the journey that we are on and would like to thank MatchWornShirt for this."

Livingston WFC Manager Paul Jaconelli added: "I would just like to add, that this is another example of the support and inclusion with Livingston FC and there partners involvement in the women's game and the community we are truly grateful for all the support.

Livingston WFC club captain Natasha Frew commented: "A massive thanks on behalf of everyone at Livingston Women for the support and generosity shown by MatchWornShirt. Thanks for supporting us and letting us be part of your journey – we look forward to representing you on a weekly basis as we embark on our season."
Head of Business Development at MatchWornShirt James Flude said: "It's with great pride that we enter into this partnership with Livingston Women's. The Women's game has gone to a new level in recent seasons and we are excited to be able to provide fans a chance to get closer to the action than ever before." 
A big thank you again to all at MatchWornShirt for their support of the club as a whole!