Livi feature in Nation FFIT Tournament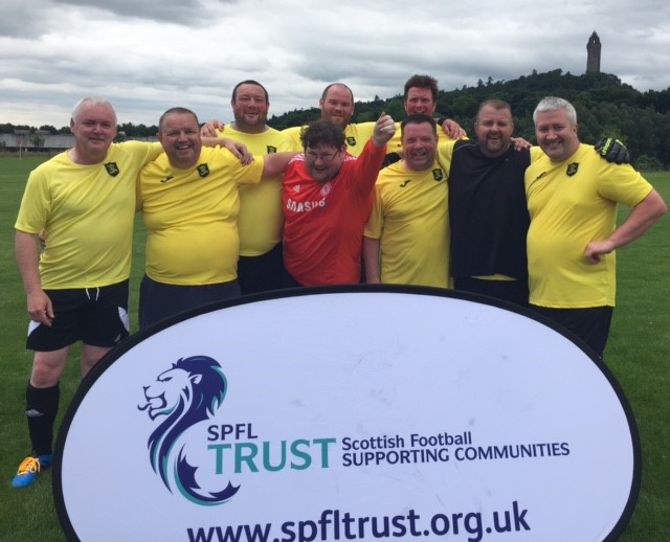 On Sunday the 26th of June, West Lothian Youth Foundations Football Fans In Training group took part in the SPFL Trusts annual Nation FFIT Tournament. The Tournament was held at Stirling University with a large number of teams in attendance, thirteen in total.
This was our FFIT groups first appearance at the tournament with the team drawn to play against:
Falkirk
Celtic
Rangers
Southampton
Stenhousemuir
The competition was of a high standard with Southampton being crowned FFIT National Tournament winners for 2016.
Football Fans in Training is a hugely successful lifestyle programme aimed at getting males a little healthier and was designed by the SPFL Trust. The original criteria for those attending would be that participants had to be over 35 years old with a waist greater than 38 inches.
The Foundation were approached by the SPFL Trust to find out if we would like to run a new programme in collaboration with NHS Lothian.
Our course was open to men over 18 who had a BMI in excess of 30.
FFIT is a 12-week physical activity and healthy eating programme designed to help men get fitter and lose weight, and to maintain these changes in the long term. Each week involves some physical activity training at Livingston FC's home ground. A 'classroom' session gives fans advice about how to eat more healthily and easy steps they can take to get fitter.
If you would like to find out more about our FFIT programme please feel free to contact the Foundation on 01506 536917.