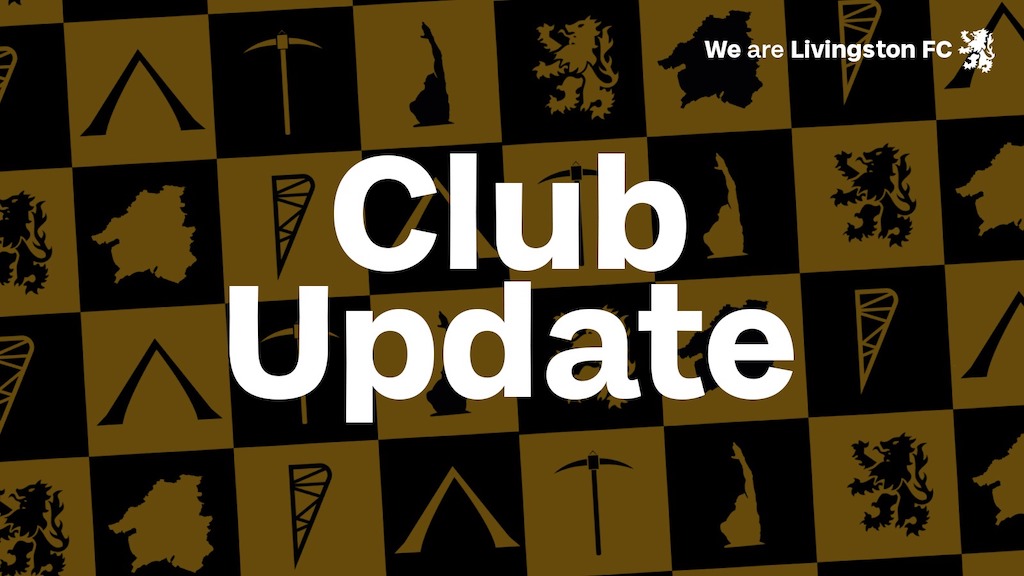 Notice of Annual General Meeting of Livingston Football Club Limited (SC142420)
The Annual General Meeting of the Company is to be held via Zoom teleconferencing from The Tony Macaroni Arena on Friday 15th July 2022 at 10.00am.
A Zoom link will be provided on receipt of confirmation of your attendance, which should be submitted to the email address below.
The purpose of the meeting will be to approve the business on the attached agenda, and any other matters competently brought before the meeting.
A form of proxy is attached to this notice, or available directly from the Company.
Further information is available from the Football Operations Manager whose details are below.
Andrew Ferguson: aferguson.lfc@gmail.com
By Order of the Board.
Date: 30 June 2022.