Operating Fund – a Thank You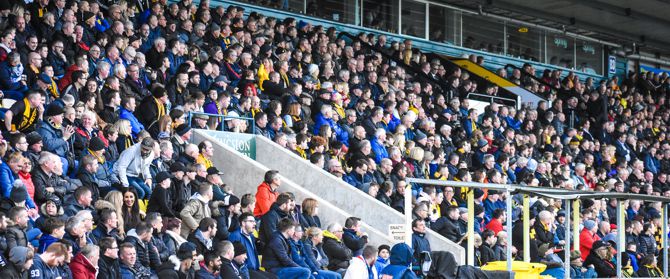 We thought we'd end the working week with a quick update on where we're at on the Operating Fund.
We're absolutely thrilled to announce that as of 6pm this evening, exactly 200 of you have established a standing order towards our Operating Fund totalling a fantastic monthly amount of £6,056! This means that if everyone who has set-up a standing order so far continues to pay each month, up to and including May 2021, the total amount brought in will be just shy of £85,000!
Everyone at the club is incredibly humbled by the support we've received through this channel and can't fully express just how grateful and appreciative we are to each and every one of you.
We also understand that this sort of commitment isn't something that everyone is able to undertake at the minute but by you all spreading the word on social media and sharing our content, everyone has played their part in getting to this figure.
We'd also like to thank all of you who have contributed to the various fan-lead fundraisers on social media too. Long-term fan and sponsor, Gus Duncan has lead a number of various Livi-related raffles and we've seen many of you get involved with those again, to help the club through this period – a massive thank you if you've taken part (and well done to those of you who have bagged some fantastic prizes!)
If you haven't yet joined up to the Operating Fund and would like to do so, you still can – there's no deadline. Full details on how to do it can be found here.
We'll continue to keep you updated on this as time goes on but we can't stress our appreciation enough right now!
We hope you're all keeping safe & healthy and continuing to do your part to help the country get through the current situation. Keep doing all you can to stick to the guidelines and hopefully we'll see you all back at The Tony Macaroni Arena sooner rather than later!
Enjoy your weekend as best you can!