Paper Programme is ROARing Back!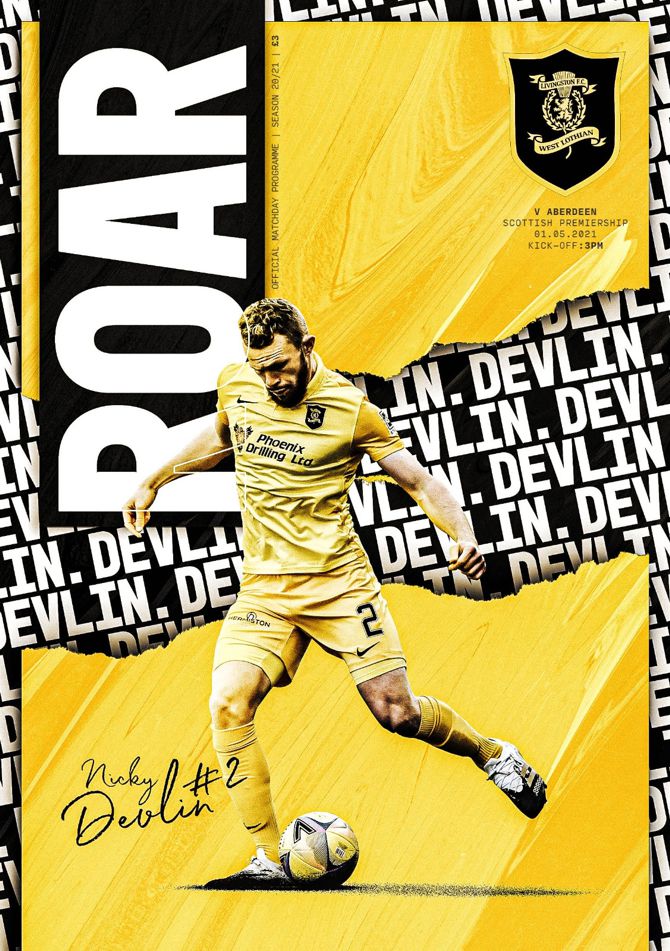 Livingston FC is pleased to announce that for our final two home games of this season, our matchday programme ROAR will be back in paper format!
Our final two home games on Saturday 1st May against Aberdeen and Wednesday 12th May against Rangers will see a paper copy of ROAR available in somewhat of a trial, with a view to returning that way for the 2021/22 season.
We've partnered with programme experts Curtis Sport who will produce and print the programmes for us and make them available to purchase online. Since forming in 2009, Curtis Sport has developed an outstanding reputation for delivering and producing matchday programmes for a whole host of sporting clubs and organisations – some of which have gone on to become award winning publications.
Whether it's to read before the game and at half-time, to collect as a memento of the game or perhaps used for the little one to gather autographs from their heroes, the programme is part and parcel of football and we're delighted to have ROAR back.
The club would like to thank both Coral Walker and Sam Twigg who had both overseen ROAR online – both in match day edition and monthly edition format over the previous few seasons.
Business Development Manager Dave Black said: "I'm delighted that we're able to bring ROAR back to life in a physical format. Having spoken to Stuart and Rebecca at Curtis Sport and went back and forward on ideas, it became a no brainer that this would be an exciting project and a welcome addition to what the club is offering.
"Whilst the free, online edition was well received and had initially started with good reader numbers, over time, those numbers declined and, despite the world becoming more and more digitally driven, the feedback we continued to receive was that fans were missing that physical programme on a match day.
"Like a pie and bovril, the football programme has traditionally become a part of the match day experience and as we look to next season and the hopeful return of fans, making that experience as best possible meant that bringing back the programme in paper format was something we were keen to do.
"I've been lucky enough to contribute to ROAR for a number of years now and as someone who is prone to collecting programmes, I'm really, really pleased that we'll have this back for fans again."
Stuart Curtis, owner of Curtis Sport, said: "We're delighted to add Livingston FC to the number of clubs we're working alongside both in Scotland and south of the border. It goes without saying that we're big advocates of maintaining the tradition of printed programmes so when Dave got in touch, we were more than happy to help bring that back to life for the club.

"We hope fans enjoy having ROAR back in their hands on match day and building those collections up over the coming seasons."
You can pre-order your copy of ROAR for our game with Aberdeen on the following link:
http://bit.ly/ROAR1521