Personalised Fan Cut-Outs – Be a Face at the Game!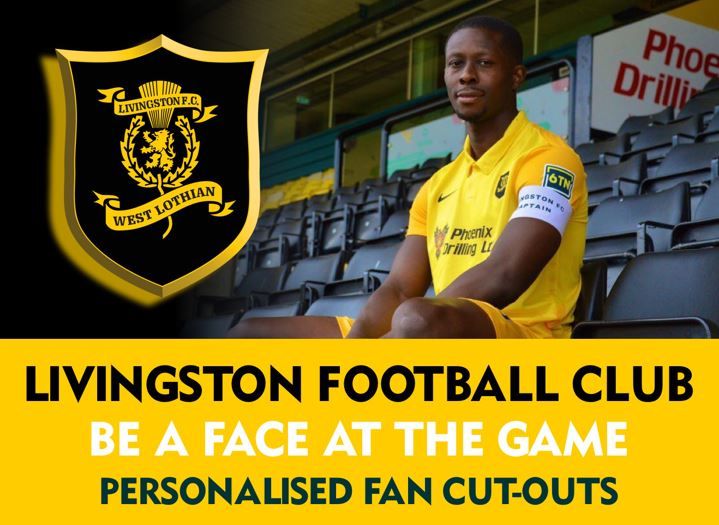 Our stadium might not be open to supporters at the moment, but you can still have your face in the crowd and support the club by purchasing a personalised cut-out that will be placed behind the goals here at the Tony Macaroni Arena.
We want you to be as close to the action as possible – even if you're kicking every ball from the comfort of your own living room.
For just £25 you can have your fan cut-out printed and installed in the stadium for the duration of the closed door period and then have it returned to you as a keepsake once we can welcome you back in person to the ground.
Your cut-out may be visible during our LFC Live coverage of home games as well as on live SKY selections and the weekly Sportscene highlights.
£1 from every cut out will be donated by our service partner — Aura Brand Solutions — to the mental health charity, Mind. See full details on the charity on their website here – www.mind.org.uk
How does it all work?
Simply visit the following link and follow the details below – http://bit.ly/LFCFanCutOuts
Simply snap and upload a good portrait photo of you in your favourite Livi shirt or team colours and we'll do the rest.
Your image will be printed to 100% recyclable weatherproof material and installed to a seat behind the goals in the South end of the stadium.
While we can't guarantee the exact seat position of your cut-out, you can be sure it will be placed in an area that is most likely to be visible during any TV and live stream games.
Orders placed from today until week beginning Monday 26th October should be in place for our clash with Motherwell on Saturday 31st October.
Of course, we can't wait to get you all back here cheering us on in person but in the meantime, let's all do what we can to create the best atmosphere and environment that we can.