Pie and Bovril – SPFL Buzz Index February 2020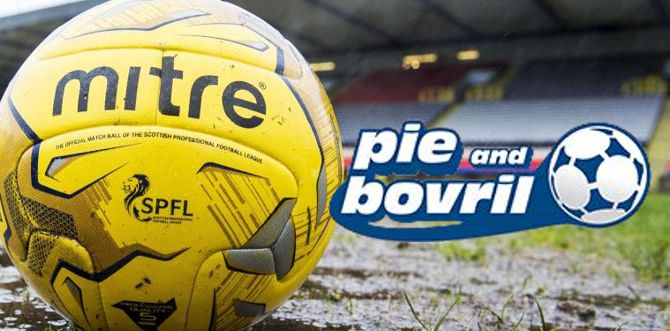 Scottish football fans forum "Pie and Bovril" held their three-monthly "Buzz Index" this month – and the Lions ranked top of the pops as far as the Premiership is concerned!
With 4,026 football fans across the country taking part, we ranked highest in the top flight for "On Pitch Satisfaction" with a score of 96% and second to Motherwell for "Off Pitch Satisfaction" with 87%.
In terms of the overall SPFL set-up, we ranked 1st out of the 42 league teams for the "On Pitch Satisfaction" and 6th in Scotland for the "Off Pitch Satisfaction" ranking us 3rd overall with a score of 91 out of 100.
Useless info? Quite possibly but nonetheless, some great acknowledgement for both the terrific player performances of late and the hard work going on behind the scenes to improve things in and around the stadium and, resultantly, try to better the fan experience.
Well done to the guys at P&B for pulling the info together – a great read as always (and particularly for us this month!)