Player of the Month Awards – Sponsorship Opportunity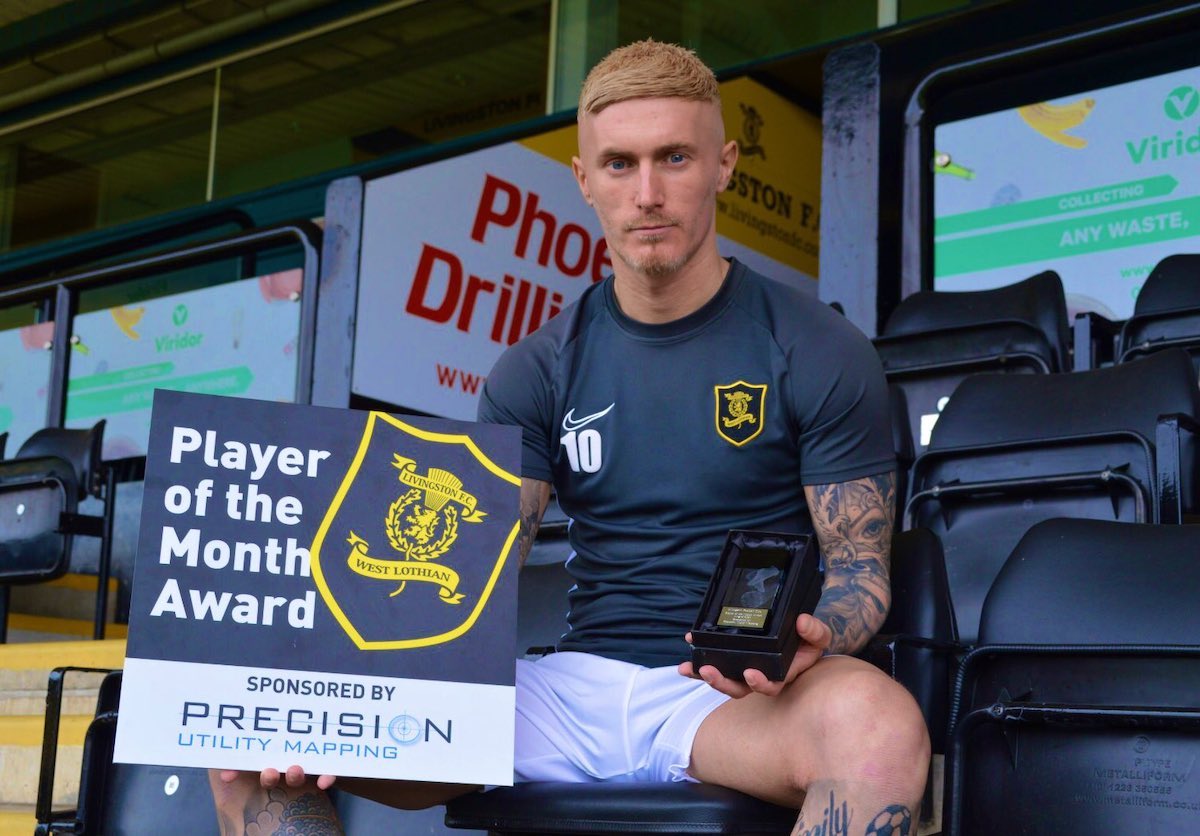 Our Player of the Month Award presents another brilliant sponsorship opportunity for you and your business to get involved with Livingston Football Club.
The monthly poll for the Player of the Month award is conducted on Twitter and is voted on by approximately 750-1,500 supporters each month.
The award itself will be named after your company for the duration of the season and will be advertised on all references to the award on social media.
Your company name will also be engraved on all trophies which you will present to each month's winner at the first home game after the winner has been announced.
BENEFITS INCLUDE:
Two standard match tickets each month to allow you to present the award at the first home game after the winner is announced.
Your company name engraved on all awards.
Photo opportunity when presenting the award to the winning player each month.
Tagged on social media poll where fans vote for the winning player.
Company name-checked on all references to the Player of the Month awards.
Announcement on official club website and social media channels at point of confirmation.
Web link from our website to your own via our "Sponsors" page.
Price for 2021/22 season: £2,500 (plus VAT).
With close to 50,000 followers across our social media platforms, we believe this package offers terrific value for money given the potential reach involved on a month-to-month basis.
Interested parties should contact: dave.black@livingstonfc.co.uk
The full commercial brochure for 2021/22 can be downloaded here – https://bit.ly/LFCxCBx2122