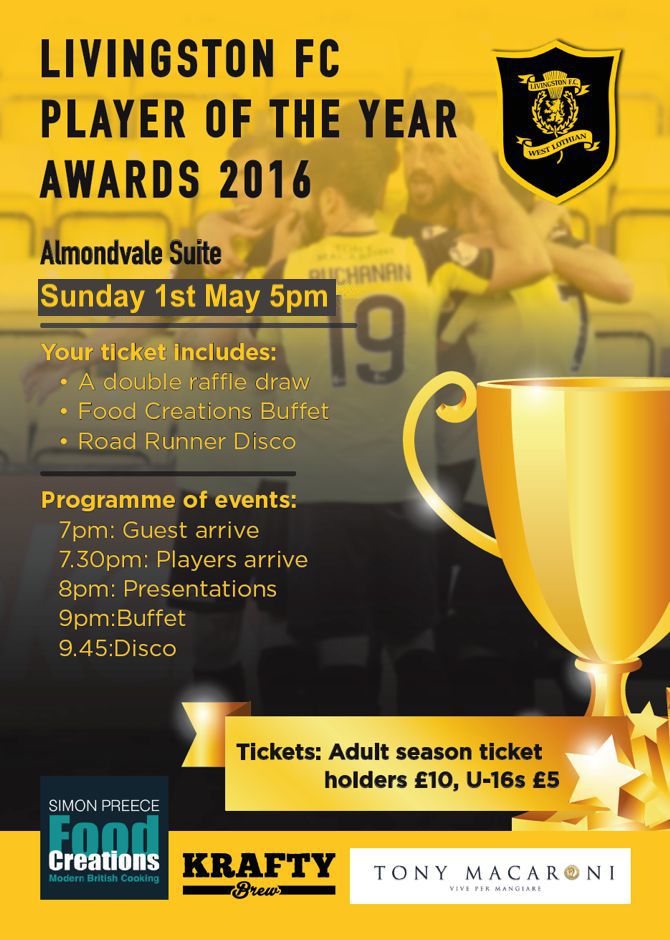 Due to the SPFL moving our final scheduled fixture of the 2015/16 season with Raith Rovers, we have also now had to move the Player of the Year awards night.
The event will now take place the following day on Sunday 1 May from 5pm – midnight.
It would've been impractical for the players to attend on the Saturday as it would have to have been a fleeting visit due to them playing a match at 12:15pm the next day.
It would also have been impractical for the supporters for the same reason.
Tickets are available from the Stadium Reception, and a ticket will need to be produced in order to gain entry.
We appreciate your cooperation and patience.