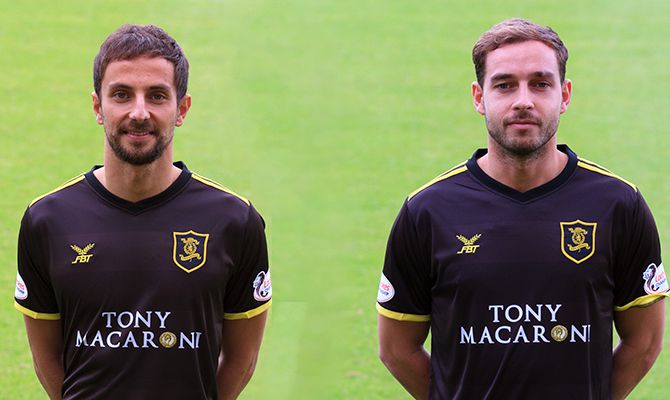 Livingston FC is delighted to announce the contract extensions of Rafa De Vita and Scott Pittman.
Rafa has agreed terms on a 2 year contract extension and we would like to thank Superior Sports Management in their help in getting the deal over the line.
Scott Pittman has agreed a 1 year extension.
Manager David Hopkin said "I am absoloutely delighted to get both players signed up for next season. They have played massive parts in the club winning League 1 last season and finishing 2nd in this season's Championship.
"The lads are fantastic professionals and footballers, and are inspirational in how they conduct themselves at and away from the club. I'm delighted that both have chosen to continue their careers at Livingston, and it gives us more positive news going into the playoffs.
"They are fantastic footballers in their own ways, and it's the start of a building process for next season. Hopefully we will have more positive news over the coming weeks.
"I look forward to seeing you all tomorrow at Tannadice Park – and the long awaited unveiling of the banner."