ROAR – available to download FREE tomorrow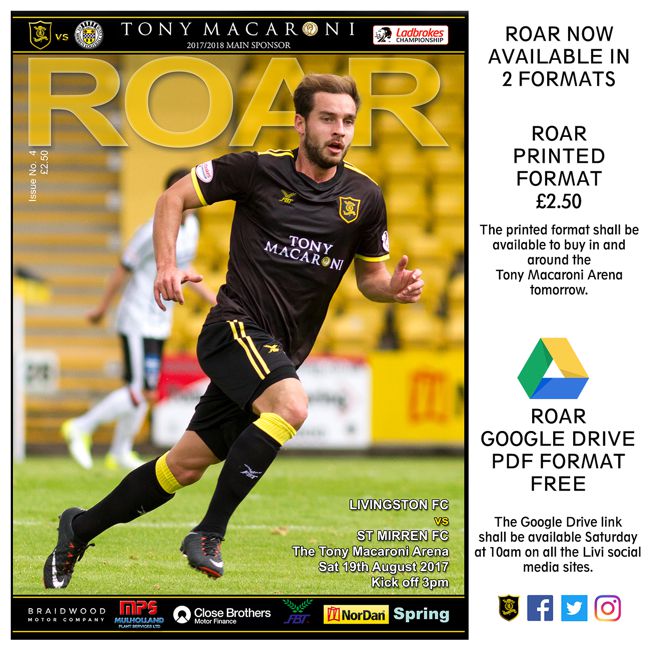 ROAR, the Lions' matchday programme, shall be on sale for £2.50 in the club shop and around the stadium tomorrow at our home game against St Mirren.
But as a gift to all our fans we have compiled ROAR in to a PDF format which shall be available as a free download from Google Drive tomorrow morning at 10am.
You can download the Google Drive link from the Livi Website, Facebook, Twitter & Instagram. The PDF shall be available to download until Friday 8 September 2017.
We hope you enjoy your free ROAR download experience brought to you by the Livi Media Team.
Lets make this unique, free and environmentally friendly magazine a ROARING success!
The Lions lead where others should follow.