Still time to be "just another brick in the wall"!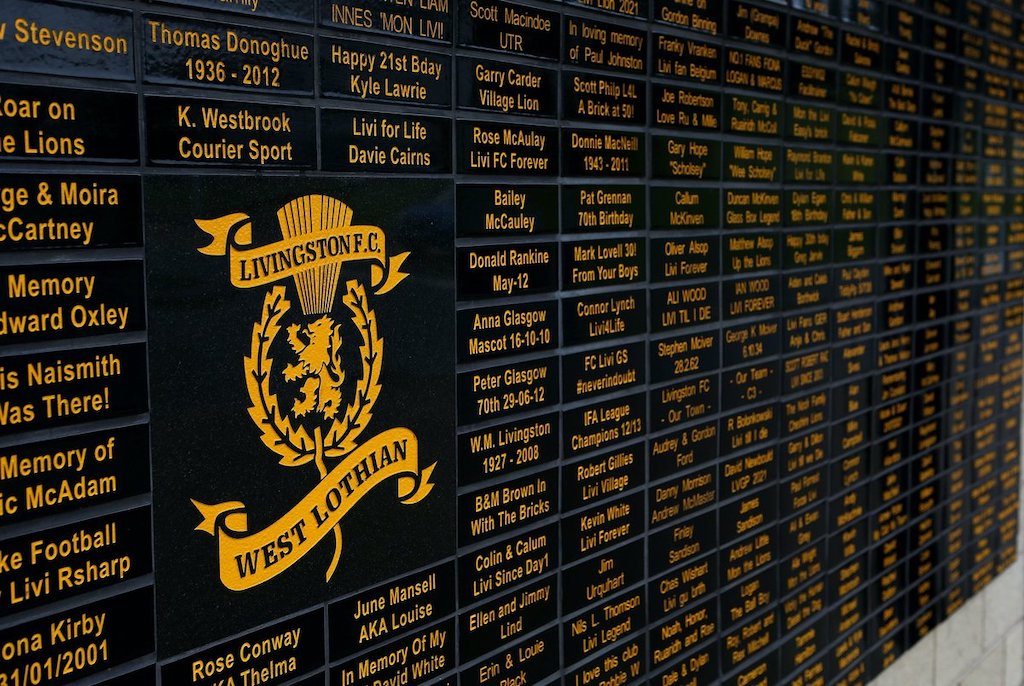 After reintroducing the option to purchase bricks on the supporters wall outside the club shop last year, we've had an absolutely phenomenal response.
We relaunched this in January 2021, at which point, there were 46 bricks on the wall. As it currently stands, with the latest batch all added last week, we now have 599 up in place! A huge, huge thank you to everyone who has purchased and added their brick – it certainly looks the part!
We'll be placing our next order with the supplier on Tuesday 2nd November 2022 so if you'd like to be included in the next batch or perhaps treat someone as a Christmas gift, please get in touch to order yours before then.
On your brick, you can have two lines of text with a maximum of 14 characters per line (spaces and punctuation included within those 14 characters).
The bricks are priced at £35 each or two bricks for £55.

To order yours, please email dave.black@livingstonfc.co.uk with the details of the text you require and we'll be back in touch to confirm the order and with an invoice for payment.
Terms and Conditions as below –

– Livingston FC reserve the right to refuse unsuitable inscriptions.
– The buyer has no influence over the location of the brick.
– Your brick will be installed at the earliest possible opportunity and in the case of  any delays, this will be reported back to the customer as soon as possible.