Thank You Phoenix Drilling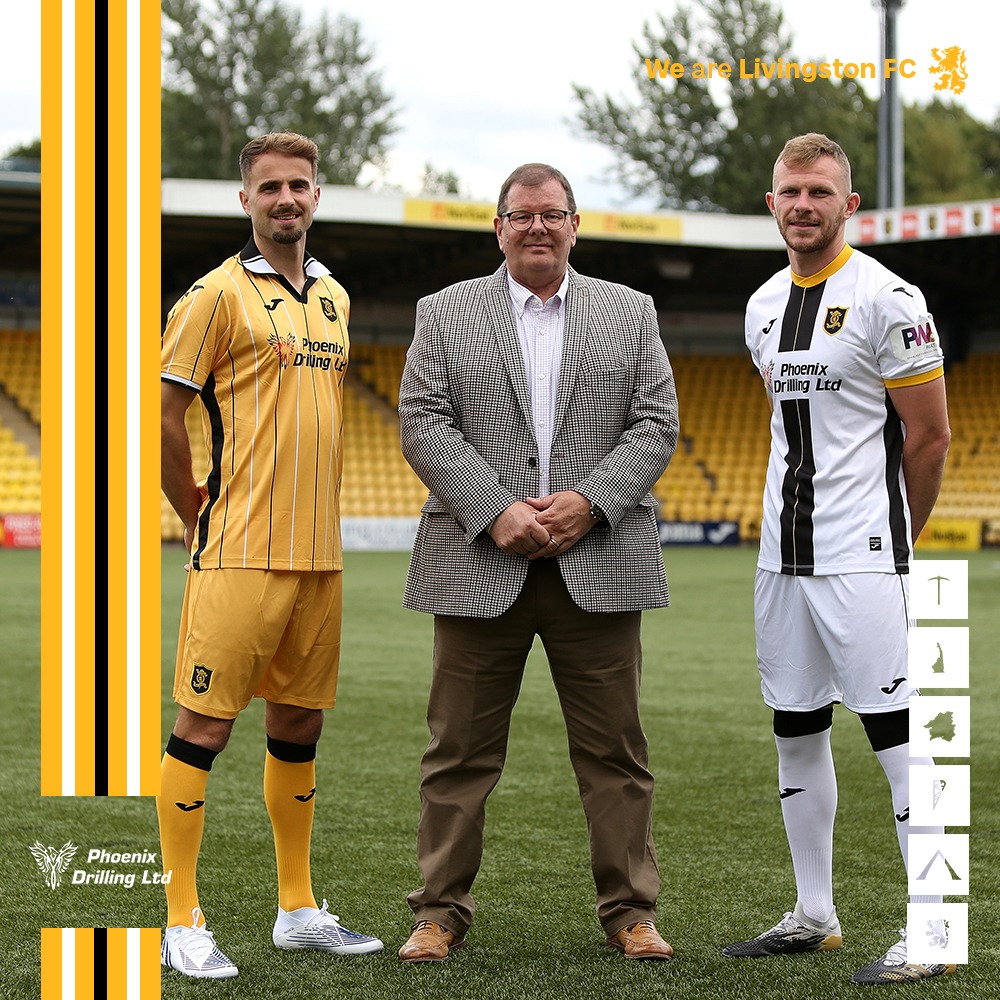 The club would like to put on record its thanks to main sponsor Phoenix Drilling Ltd who will continue to proudly sport their logo on the front of our match shirts for the 2022/23 season.
The locally based drilling and geotechnical experts will continue as main sponsor and front of shirt sponsor for a fourth season with the men's side and a second season with the women's first-team. Not only that, Phoenix Drilling will now also be sponsoring the ladies development team for the season ahead, further increasing their partnership with the club.
That support and commitment from Phoenix Drilling across the entire club is hugely appreciated and we're delighted to be working with such a progressive and successful local business.
With our stunning new Joma Sport home and away shirts from The Soccer Shop:Direct this season being fantastically well received amongst supporters, we're sure that the Phoenix Drilling logo will be on show amongst fans even more so than usual over the course of the campaign!
Phoenix Drilling Managing Director Stephen Glover said: "Phoenix Drilling are delighted to continue our sponsorship with Livingston Football Club as main sponsor for both the men and ladies' teams.
"We have thoroughly enjoyed the relationship we've developed with the club, and it was great to also add the ladies development team to our sponsorship offering for this season.
"We look forward to our ongoing association with the club and many more successful match days on the pitch and within our increasingly infamous box 2 hospitality suite.
"Wishing everyone at Livingston Football Club every success for the 22/23 season."
Club Head of Commercial & Media Operations Dave Black said:"I've regularly spoken about how important the relationship between the club and all at Phoenix Drilling continues to be and with the addition of  the ladies development team to their portfolio, this has been further strengthened yet again.

Having Stephen, Susan and all at Phoenix Drilling on board as main club sponsor is fantastic for the club. Of course, the financial backing and support is hugely, hugely important but the brilliant atmosphere that they help to create on a matchday within the hospitality area quite simply adds to the experience for all their own guests and the many others who gravitate their way. 
"Adding the ladies section last season to their sponsorship was a fantastic gesture, backed again with addition of the ladies development team this season and I know one that all involved with the women's section are grateful of. I've caught up with Stephen at many of the women's game this season, just showing his continued and committed support of the club from the stands too.
"We're incredibly lucky to have them involved with the club and as I've said many times before, the backing and support they provide to a club like ours is absolutely crucial in allowing us to continue to develop both on and off the field. We look forward to continuing our relationship with them next season and beyond."

A huge thank you to Stephen, Susan and all at Phoenix Drilling Limited for their continued support and we look forward to another successful year working together!