The Conservatory Converters Player of the Month Awards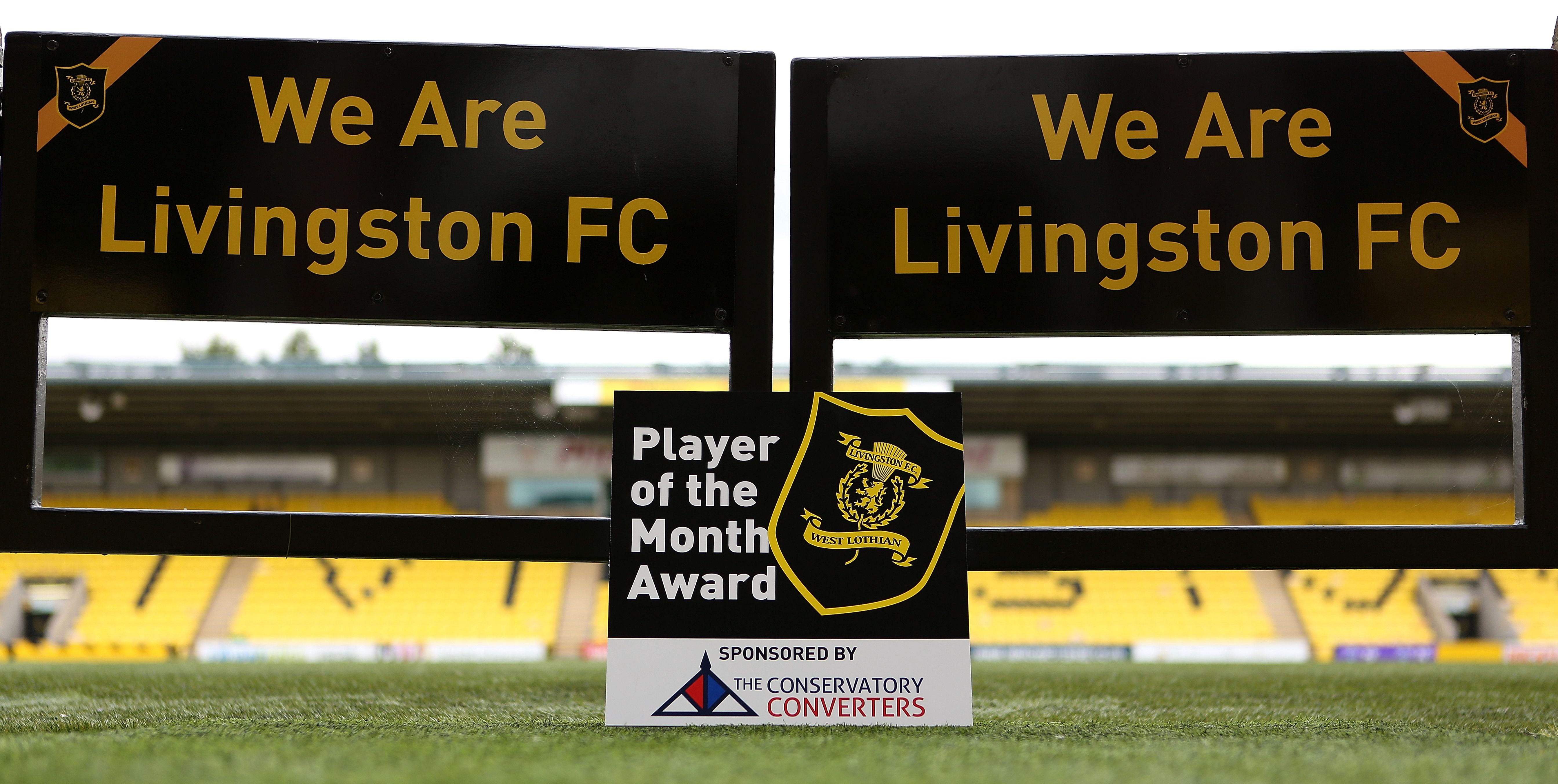 Livingston FC is delighted to welcome The Conservatory Converters as our Player of the Month award sponsor for the 2021/22 season.
Our monthly poll allows fans to vote for who they believe to have been the best performing player in any given month with the winner being presented with the now named Conservatory Converters Player of the Month Award.
The Conservatory Converters specialise in tiled conservatory roof conversions in Scotland using a revolutionary and unique new light-weight tiled roofing system. They can simply and affordably insulate and tile your existing conservatory roof, giving you a much more efficient living environment.
The Conservatory Converters have completed hundreds of conservatory conversions in Scotland, within all regions Fife, Edinburgh, Glasgow, Aberdeen, Inverness, Dundee, The Borders, Ayrshire, Newcastle, Cumbria, North East England and Teesside. You can be rest assured your conservatory roof conversion will be in the best hands with The Conservatory Converters from initial survey and installation to their after sales service.
Find full contact details for The Conservatory Converters below –
Website – https://theconservatoryconverters.co.uk
Email – info@theconvertersgroup.co.uk
Phone – 0800 118 2827
Visit – Unit 1, Dunfermline Business Park, Primrose Lane, Rosyth, KY11 2SF.
The Conservatory Converters Managing Director Dean McKenzie said – "We at The Conservatory Converters are delighted to partner up with Livingston Football Club and their Player of the Month award.
"There's a lot of good work going on at Livingston and to have our company partnered with a club on the up aligns with our company values.
"A big thank you goes to Dave Black for his efforts on working with us to create this partnership."
Club Business Development Manager Dave Black said – "The Player of the Month award is something that continues to generate great interest with the fans and likewise, offers a welcome bit of a praise and feel-good factor for the winning player too.

"We're really pleased to welcome Dean and his team at The Conservatory Converters on board as sponsor of the awards for the new campaign and thank them greatly for their support for the season ahead. We look forward to welcoming the staff at The Conservatory Converters along to the Tony Macaroni Arena in the near future."
We still have a number of commercial opportunities available for the new campaign. Full details on these can be seen in our 2021/22 Commercial & Hospitality Brochure here.
Interested parties should contact dave.black@livingstonfc.co.uk